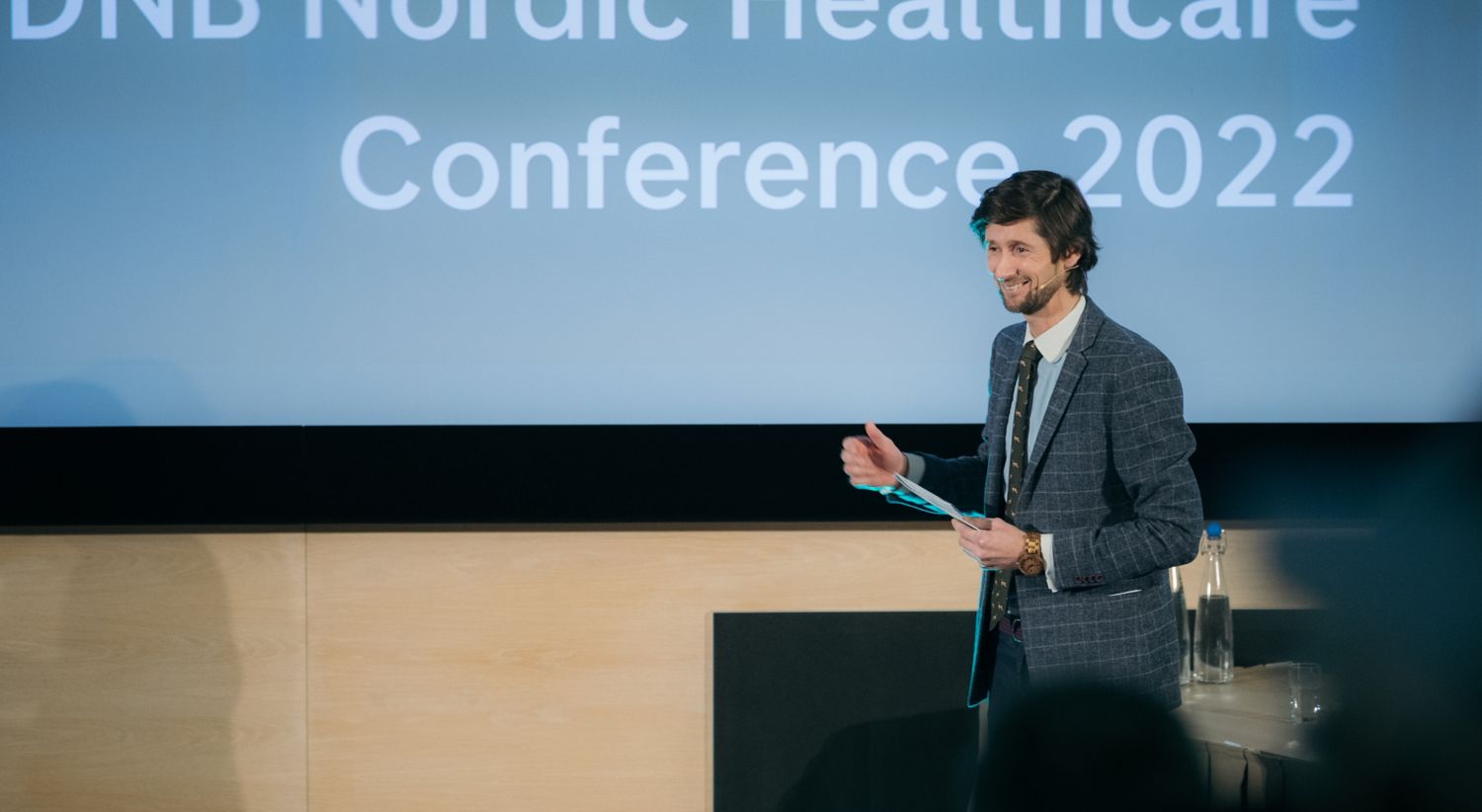 Rasmus Figenschou, Opening the 13th DNB Nordic Healthcare Conference
Photo: Stig Fiksdal
About the conference
Whether you are a company eager to get in contact with a broad spectrum of investors, professionalize your pitch or create new partnerships, this is an event you don't want to miss.
For investors looking for new opportunities, the conference represents a unique arena for networking and finding the next investment candidate.
As previous years, the event is a collaboration between DNB and Healthcare clusters and networks. Our common goal is to improve the healthcare industry in Norway. We so appreciate all your help and are very pleased to announce that this year both Norway Health Tech and Oslo Cancer Cluster will be our main collaborators.
Key Note speaker
Róbert Wessman | Alvotech

Róbert is the founder and Executive Chairman of Alvotech. He is also the founder and Chairman of Alvogen, Chairman of Lotus Pharmaceuticals and serves as a board member at Fuji Pharma Co. Ltd. Previously, Mr. Wessman as CEO led Actavis from 1999 - 2008, transforming it into a leading global generics company.
The conference consist of two sessions:
Meet investors and prospect companies on CrowdWorks
We also this year will be using the digital platform CrowdWorks for presenting the startups and scaleups and enable you to connect and communicate beyond the conference. Please register to get access to the startup one-pagers and pitches from the event.