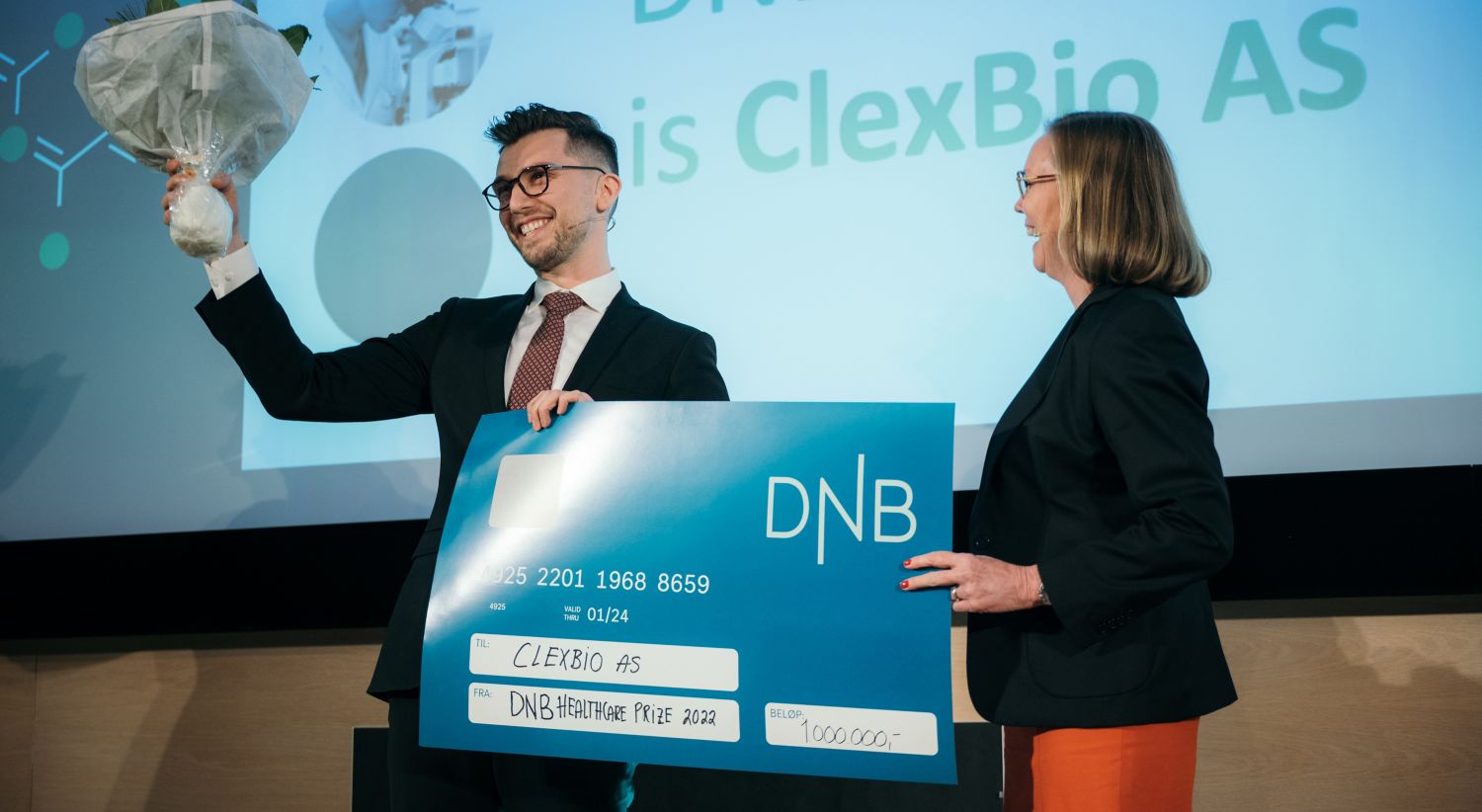 The winner of the DNB Healthcare Prize 2022, Armend Håti, CEO ClexBio AS & Trine Loe, Executive President in DNB
Photo: Stig Fiksdal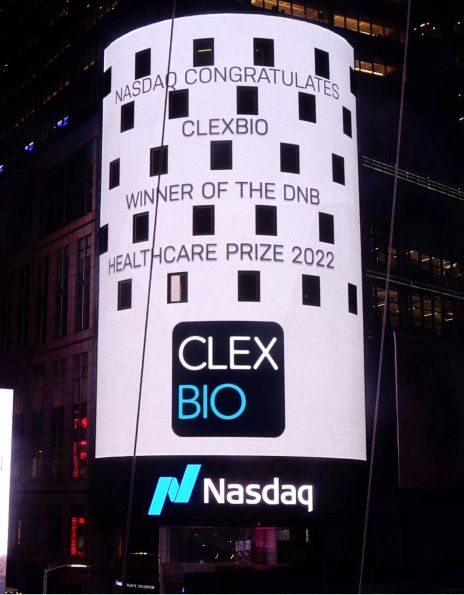 ClexBio
The winner of the DNB Healthcare Prize 2022
- First and foremost I have to say that I'm in ecstasy!
This really was a great event.
It comes at such a great time as we are raising capital next year.
So, so happy.
What will you use the money for?
The markets are quite difficult now and raising capital is demanding. And so the prize gives us a little breathing room. Now we have a little time before we next raise funds.
We will use it intelligently towards validation of our products and also for animal testing, which we begin with in the new year.
What is your idea?
Our idea is to use human cells to grow human tissue in the laboratory.
And we will use body tissue to make veins, arteries and nerves – which are needed in order to treat certain illnesses and diseases.
As a winner, ClexBio got NOK 1 millon and picture of the company on Nasdaqs boards on Times Square in New York City.
The winner of the DNB Healthcare Prize 2022, Armend Håti, CEO ClexBio AS
Photo & video: Stig Fiksdal & Mikkel Gythfeldt