Offshore services
DNB will be a driving force in the transition, and wants to take a leading role towards sustainable development
Unique expertise gives new innovation power
Behind all installations and constructions at sea, knowledge is needed to tackle challenging weather, wave and wind conditions. The Norwegian service and supply industry is world-leading and has developed unique expertise in installations both above and below the water's surface with advanced solutions and a high degree of competence.
Moving forwards, much of this expertise will be transferred to new industries and new ventures such as closed fishing cages and the construction of offshore wind farms. The transition from oil and gas to new energy sources has given a lot of new innovation power to Norway and created a wave of entrepreneurs along the entire coastline.
DNB will be a driving force for the transition
As advisers and industry experts with a local and regional presence along the entire coastline, we'll work together with operators of innovative solutions. We want to play a leading role in adapting to ESG requirements. This includes recirculation clauses for offshore vehicles in lease agreements and working towards reduced emissions.
We're also especially concerned with green financing solutions such as green bonds and loans, where the conditions are tied to reaching sustainability goals.
We can contribute
We're advisers and partners to the supply industry
We tailor solutions to the customer's needs
We offer a full spectrum of financial solutions
A changing offshore and oil service industry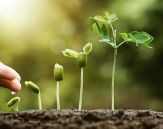 Green loans
Green loans give your business financing to invest in sustainable solutions. A green loan offers better terms than an equivalent loan that's not green.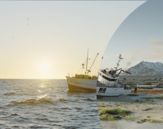 Do you have a business idea that could help close Havgapet (the Ocean Gap)?
Are you an entrepreneur or passionate about an idea in the maritime industries? We have the best people available to help you.