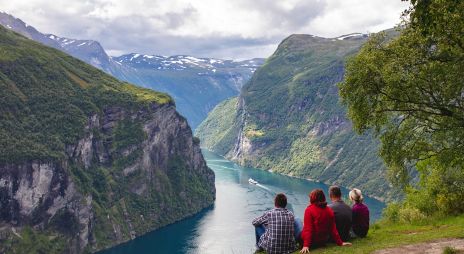 ESG guide and the learning journey on sustainability
It may be difficult to know where to start incorporating sustainability into the daily operations of the business.
You can now easily get started with our service for corporate customers:
The course is free of charge and has been developed together with Digital Norway. We call it a learning journey, since you get reminders, tips and tricks as you go through the course.
Rasmus explains why sustainability is important to your business
(01:19, in Norwegian only)
The sustainability guide – five steps to a sustainable business strategy
To make it easier to get started, we have produced a guide that takes you through five different steps you should think about. The steps are based on recognised methods used by businesses and consultancies around the world.
Download the free help guide
Download a form which you can use to prepare and implement your new sustainability strategy.