Green loans for commercial property and residential projects
Why does it pay to think green?
Green buildings result in lower operating and upgrade costs and higher willingness to pay by tenants and investors. This can thus provide a higher value than similar buildings without the same qualities. By investing in green buildings, operators in the industry will also contribute to the green shift. Green buildings are more attractive for banks to finance and provide a basis for green loans.
What are green loans?
Green loans will contribute to sustainable development and can be given to projects and investments in buildings with specific green qualities that meet DNB's current criteria. A green loan provides better conditions than a similar loan that is not green.
Our ambition is to contribute a total of NOK 130 billion in green property financing by 2025. This is how we can support the green transformation of the industry.
What are the criteria for getting a green loan?
A green loan can be given to construction projects that have achieved, or plan to achieve, one of the following certifications:
BREEAM-NOR
Commercial property:
Buildings started from 1.1.2022: BREEAM NOR Excellent.
Building started before 1.1.2022: BREEAM NOR Very Good
Residential projects:
BREEAM NOR Very Good
BREEAM In-Use Excellent
The Nordic Swan Ecolabel
LEED Gold
Environmental building Silver or equivalent (see the framework for details)
In addition, the building must meet the minimum energy class B.
Green building loans (rehabilitation loans) can also be given based on a minimum of 30% energy improvement in existing buildings. In order to be able to offer a green loan linked to a fully renovated project, the building must meet the above criteria related to certification and energy class.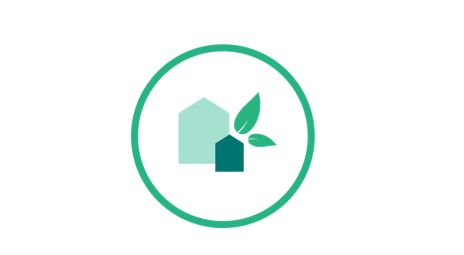 What do I need to do?
Certification and energy labelling are central to our assessment, and documentation of this is crucial for the possibility of green financing. If you have any ambitions for a green project or building, contact your adviser in the bank to assess the possibility of green financing. If you don't have a regular contact person, you can contact us via the link below and we will help you further.
BREEAM NOR-certify a new building
BREEAM-NOR is Norway's leading environmental certification system for construction and is managed by Grønn Byggallianse. A BREEAM-NOR certificate documents quality.
The Nordic Swan Ecolabel
For more information about the Nordic Swan Ecolabel, as a building contractor you can contact Stiftelsen Miljømerking (Ecolabelling Norway) which manages the Nordic Swan Ecolabel in Norway.
Energy labelling
See how to obtain an energy label for your commercial property.