Complaints
Would you like to make a complaint?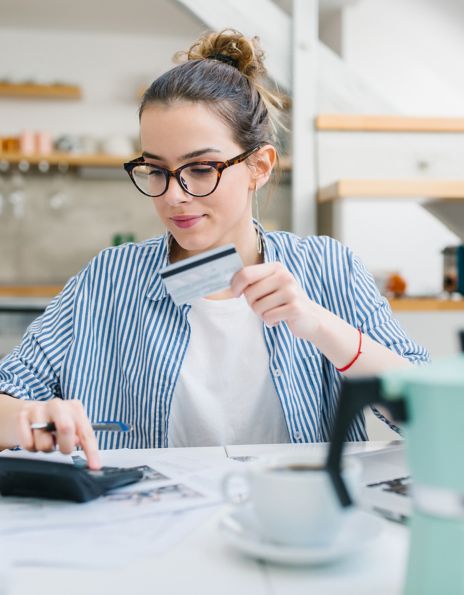 It is important to us that you are satisfied. If there is anything you are dissatisfied with, we would like to hear from you.
We ask you to send us a written complaint, explaining as thoroughly as you can what has happened, what you are dissatisfied with and what you want. If you have information that may affect our assessment, it is important that you give us information about this.
You can send us a complaint by using the form in the online bank.
A complaint case is normally opened within three working days. Processing time beyond this depends on the actual case. You will be notified by the complaints department when the case has started and when it has been processed.
Everyone who complains to us will receive written confirmation as soon as possible that we have received the complaint and information about the expected processing time.
We will respond to you in writing, in clear language, as soon as possible. If we have not responded to you within 15 working days after we have received your complaint, we will send you a preliminary response with information on the reason for the failure to respond and when you will receive a final response from us. In exceptional cases, which are beyond our control, it may take 35 days before you receive a preliminary reply from us. Please note that response times do not apply to complaints related to industry.
When we process your complaint, we obtain all relevant information to be able to make a full and thorough assessment of the complaint
If we can't address your complaint, we'll give you a written reason and information about the options for bringing the matter to a complaint board. The knowledge we gain through our handling complaints is important to us. We learn from the complaints and use them to get even better
If you prefer to send us a letter, you must label it "Complaint" and send it to this address:
DNB Bank ASA
Card and bank complaints
PO Box 4750
7469 Trondheim
Norwegian Financial Services Complaints Board
If we do not agree, you can proceed with your case to the Norwegian Financial Complaints Board, which is the industry's independent complaints body for non-professionals. They process disputes between banking/insurance companies and their customers.
Complaints from business customers
If business customers disagree with the bank's decision related to a complaint, the case must normally be brought before the courts.