Corporate mobile bank
With the mobile banking app, you can easily stay up to date when you're on the move.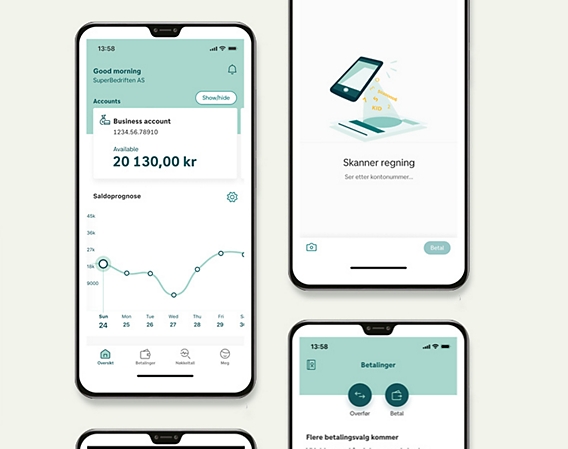 Everyday banking features right in your pocket

Simple log in with Face ID or fingerprint

Accounting figures and cash turnover in real time
Three reasons to download the DNB Bedrift app:
Add your accounting or POS system and get updated figures in real time
You can easily register and approve payments in the app. Scan invoices with your mobile.
We give you relevant advice and important reminders in the app
Frequently asked questions on the mobile banking app DNB Bedrift
Does it cost anything to use the app?
Which integrations are available for the DNB corporate mobile banking service?
Read what our customers say about DNB Bedrift
Your start-up DNA
Being a successful entrepreneur is not just about having a brilliant idea. To succeed in building a sustainable business, it's important to have the right knowledge. Get helpful tips and advice along the way.