TM Analysis
Optimise working capital and free up liquidity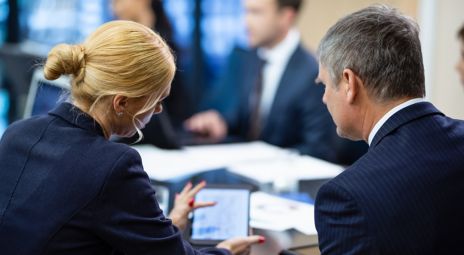 The analysis consists of a working session with our specialists and an analysis report. Using our key figure analyses and benchmarking we quantify the profit by implementing the measures we propose.
The goal is to optimise the working capital and thereby free up the liquidity and reduce risk.
Watch the webinar: Time is money – Are you wasting time? (in Norwegian only) (14 min)
How liquidity control and orderly working capital will help your company's bottom line
What our customers say
We've had some great feedback after launching TM Analysis as an available product. In their evaluations, customers particularly appreciated that the report contains concrete advice and quantifies the potential. This means that the TM Analysis can be used operationally in the business and as a basis for strategising at management/board meetings. 
The concept is meant to be efficient (low threshold), where great value can be created using few resources. This is also something our customers valued in their assessments
Get a free analysis of your business (3:38 min) (in Norwegian only)
The Treasury Management adviser Anders Rønnevig talks about our new advisory product TM Analysis.
Would you like more information?
Get in touch with Anders Rønnevig by email anders.ronnevig@dnb.no