Letter of Credit
Suitable for buying and selling products across national borders.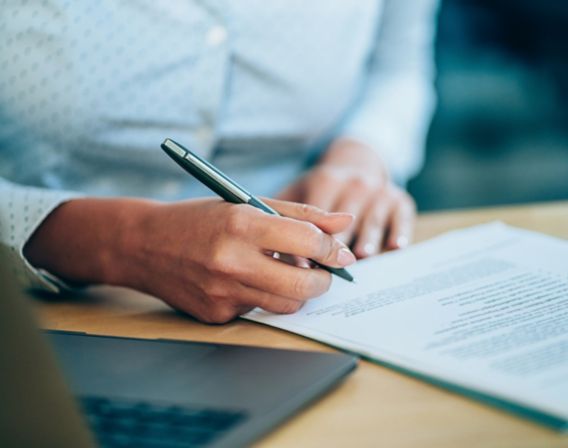 Security for international trade

Financing of products en route
What is a Letter of Credit?
A Letter of Credit is a conditional payment confirmation. The buyer's bank promises to pay the invoiced amount to the seller's bank, according to the rules described in the Letter of Credit.
Advantages for the buyer
the products are sent before the seller receives payment;
easier control of the date of the product's arrival;
easier access to credit or a price reduction;
the bank will wholly or partly be able to finance the products;
The entity providing the Letter of Credit for a product delivery often takes precedence when there is a shortage of stock
Advantages for the seller
Security that the payment will be made
Financing of the product while it's en route
Can disregard the buyer's financial position.
The order cannot be cancelled without consent
Guaranteed by the bank that payment will be made on the agreed date
Would you like to order a Letter of Credit?
An application for a Letter of Credit undergoes the same credit assessment as an application for credit or a loan.
We are available from Monday to Friday between 8.00 a.m. and 4.00 p.m. Call us on 950 91708. If you have a client manager at DNB you can contact them directly.
What are documentation checks?
Why should I choose a Letter of Credit from DNB?
When should a Letter of Credit be used?