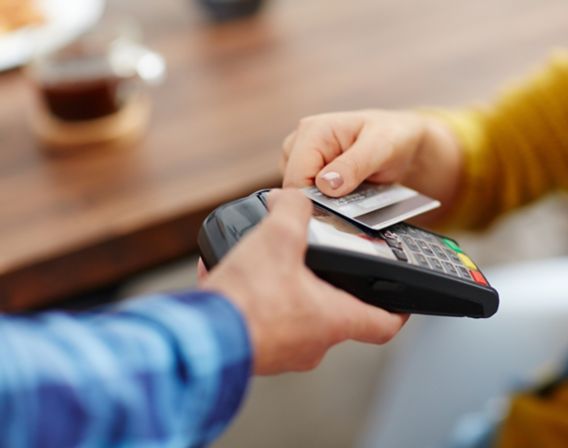 Pay by simply tapping the payment terminal with your card

On amounts below NOK 500, you don't need to use your PIN
How to get started
To use contactless payment, you must have a card with the contactless payment symbol on it.
Contactless payment is ready to use as long as you've made a normal card purchase using a terminal.
How to make a contactless payment
Look for the contactless payment symbol on the payment terminal
Pay by holding the card close to the terminal
The payment is complete when you hear a beep
For amounts over NOK 500, you will be asked to enter a PIN
Does the card have a PIN, chip and magnetic strip?
How do I activate the contactless function?
Can you use a contactless card for online shopping?
Do I risk paying for another customer's products?
Are there any limits for contactless cards?
Will the contactless card replace my current debit card?
How much does a contactless card cost?
Is it for online or offline transactions?
Contactless payment with a mobile or smartwatch