BankID for young adults
For teenagers aged 13 to 17.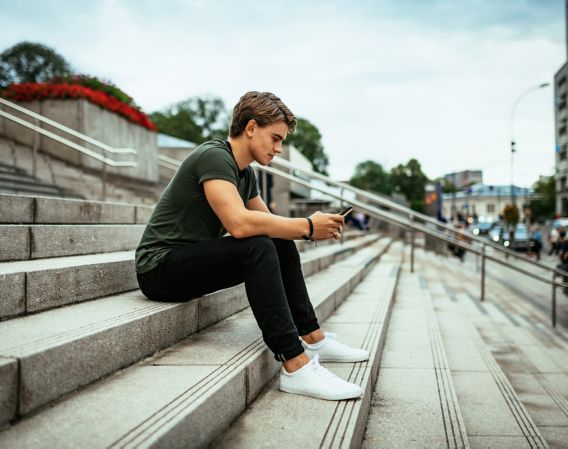 Easy identification and signing online

Log in easily to the online bank
What can BankID Young adults be used for?
Online and mobile bank log in
Change amount limits in Vipps
Log in to the Norwegian State Educational Loan Fund
Log in to My Pages
Log in to other public websites
How to get started
To create a BankID for young adults aged 13 to 17, the child's legal guardian(s) must have a BankID. BankID for young adults is ordered by parents/guardians in the online bank. Once the BankID has been ordered, it will take up to three working days before the minor can activate their personal BankID in the online bank. The minor must have an online bank, account and be registered in DNB with a passport or Norwegian national ID card in order to obtain a BankID.
Identification requirements
The young adult must be registered with a passport or national ID card in our systems to get BankID for young people. If we haven't previously registered your passport or national ID card, this can be done by the young adult visiting one of our bank branches. The young adult must also have an account at DNB to get BankID for young people.
How to order BankID for young adult
Guardian 1 logs into the online bank and goes to Settings - BankID for young adult
Fill out the form with information about the young adult and guardian 2
Guardian 2 logs into the online bank in DNB and signs with BankID
The guardian who placed the order receives a notification that access is ready. This takes up to 3 days
The young adult can then log in to the online bank using the "Without BankID" method - click on settings - BankID/BankID on mobile and follow the instructions there for activation
Do I need to have a BankID as a parent/guardian?
How long does it take before I get BankID?
I'm aged between 13 and 17 – how do I get a BankID?
As a guardian can I use BankID from another bank?