Exchange-traded funds and leveraged notes
We offer exchange-traded products – leveraged and non-leveraged – adapted to short-term and long-term investments.
What is an exchange-traded product (ETP)?
Exchange Traded Products (ETP) is a collective term for ETFs and ETPs (exchange-traded funds and exchange-traded securities respectively). These products allow you to invest in markets or products that are not normally available to private non-professionals.
We offer ETPs with shares, indices or commodities as underlying factors. ETPs allow you to bet on whether you think there will be a price increase or decrease in a market. You can also leverage your investment if you really feel confident about it.
Where do you buy ETPs?
You can buy ETPs when logged in to our equity trading service in the same way that you trade shares. On our platform, you will find both index funds (ETFs) and riskier leveraged products such as Bull and Bear (ETNs). The prices will vary according to supply and demand in the underlying market.
Definitions
ETP
ETP is an abbreviation for "Exchange Traded Product", in Norwegian: Et børshandlet produkt. Used for both ETN and ETFs.
ETNs
ETN is an abbreviation for "Exchange Traded Note", in Norwegian: Et børshandlet verdipapir. Read more
ETFs
ETF is an abbreviation for "Exchange Traded Fund" or in Norwegian: Et børshandlet fond. Read more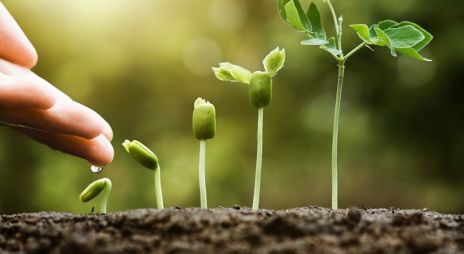 Exchange-traded funds (ETFs) give simple access to different markets.
ETF: When you want to spread the risk
Exchange Traded Funds (ETFs) give you the best of both worlds: The flexibility of a share and the risk diversification of a mutual fund. An ETF is a fund that is listed on the stock exchange, just like an individual share.
When a fund is exchange-traded it means that the price of a share will change in line with the index that the fund is mirroring. ETFs give you access to markets you could not otherwise invest in as a non-professional.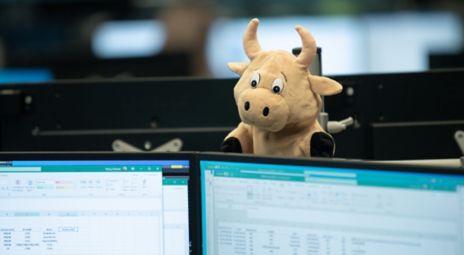 The Bull symbolises an uptrend in the stock market.
ETN: Bull and Bear - for investors with a higher appetite for risk
We offer exchange-traded notes (ETNs) from a number of providers. The risk involved in any of these is very high, some might say speculative. This is especially true of the leveraged Bull & Bear products.
By investing in these, you can reap massive rewards, but you can also lose more than you invested. Before you invest, you must therefore be familiar with the properties and conditions of purchase of the product in question.
Our prices and terms and conditions
Securities trading is subject to strict rules. We've gathered all our terms and conditions onto one page. Here you will find our obligations as an investment firm. In addition, you'll find information on what you, as a customer, are obliged to familiarise yourself with, and what our services cost.