Would you like to buy and sell shares?
In DNB, anyone can trade securities on stock exchanges all over the world.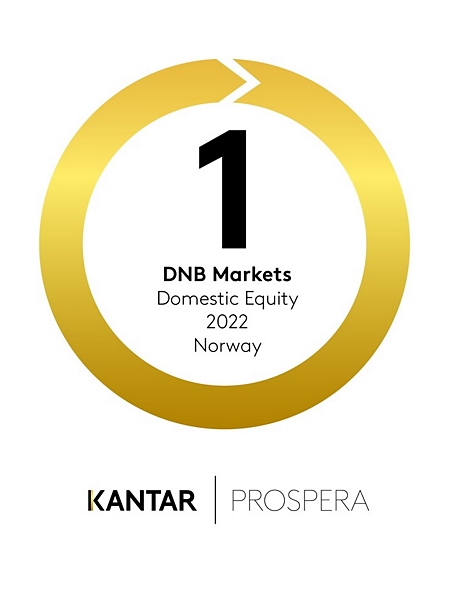 In 2022, DNB Markets was named the best Norwegian brokerage house for the seventh year in a row. Become a customer and get help with buying your first shares!
Best brokerage for equity trading and research
Earlier this year, DNB Markets was awarded the Best brokerage company for the previous year for eight consecutive years. The site is conducted in Norway by professional equity investors. The Prospera survey among investors is conducted annually by SIFO Kantar.
DNB Markets went to the top of all three sub-categories in the survey: Analysis, order execution (Execution) and company access (Corporate Access).
Everyone who uses us to buy and sell shares and other securities gains access to our expertise. Regardless of whether you are a private customer or professional.
What are shares and why should you invest?
Keep up to date with the stock exchanges and markets