Exchange Traded Funds (ETFs)
ETFs are funds that are traded on an exchange. They are affordable alternatives to regular mutual funds.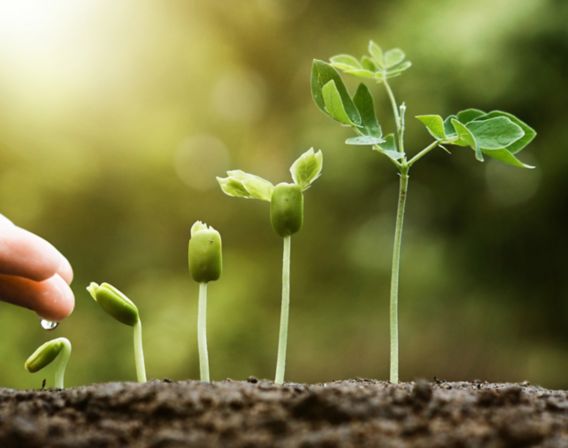 An affordable alternative to mutual funds

Gives you the opportunity to invest in an index, sector or commodity

Easily traded through our online equity trading service
Exchange-traded funds can be bought via our equity trading service.
Why invest in an exchange-traded fund – an ETF?
Exchange-traded funds (ETFs) give you the best of both worlds: The flexibility of a share and the risk diversification of a mutual fund. In other words, an ETF is a fund that is listed on the stock exchange, just like an individual stock. When a fund is exchange-traded it means that the price of a share will change in line with the index that the fund is mirroring.
ETFs give you access to markets you could not otherwise invest in as a non-professional
By investing in ETFs, you can get exposure to both Norwegian and international share indices, or commodity indices for different markets. As an investor, the ETF gives you changes in value that mirror the returns of the relevant index. For example, if you invest in an index of US-based real estate shares, you get a return that reflects the US real estate market.
We offer ETFs in a range of asset classes, such as equities, real estate and commodities. You can see the full list in our equity trading service. Read more about ETFs in the FAQs section further down the page.
Who are ETFs suitable for?
Exchange Traded Funds are suitable for anyone who:
wants to spread their risk, in a cost-effective way;
wants to invest in markets which are otherwise difficult to get access to;
wants to avoid the risk related to investing in individual companies.
Investing in an ETF is more affordable than investing in actively managed mutual funds. Investing in an ETF is also a good option if you want to invest in a certain commodity market, or in an international stock market.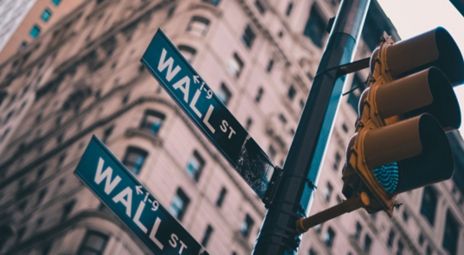 International ETFs make it simple and affordable to invest internationally.
International ETFs give you access to international markets
Exchange-traded funds are suitable for people who want to invest outside of Norway but who do not want to invest in individual shares.
In order to trade international ETFs, you must be registered as a customer on our online equity trading service and be registered for trading on international exchanges. You can do this on the equity trading service after you have registered as a customer (on 'My profile').
You will find a link to a summary of the indices you can invest in below.
The difference between index funds and ETFs
An index fund offered by a management company and an ETF traded on an exchange have several similarities. Both types of funds consist of securities that follow the price movements of an underlying index. At the same time, there are two key differences between an index fund and an ETF:
How shares are priced
Automatic vs. a certain degree of management
An important difference between an ETF and a mutual fund (index fund) is in how the shares are priced. When you buy shares of an index fund, you buy them at an unknown price, because the manager buys their shares once a day after the market is closed. The ETF on the other hand is priced according to supply and demand in the market throughout the trading day. The buy price you enter is the price you pay.
Another difference is that in an index fund, there will be a certain level of exclusion of environmentally hostile and unethical companies (ESG adjustments). In an EFT, no companies are excluded – the ETF gives you a piece of every company that the index is made up of.
Buy DNB OBX – invest in the benchmark index on the Oslo Stock Exchange
Our own exchange-traded fund DNB OBX is tied to the benchmark index on the Oslo Stock Exchange (OBX). The benchmark index, and the ETF, will always consist of the 25 most traded shares on the Oslo Stock Exchange over the previous six months.
Questions and answers about ETFs
What is an exchange-traded fund, an ETF?
What is the difference between and ETF and a mutual fund?
Where can I find the ETFs that DNB offers?
What does it cost to buy and sell ETFs?
Is there a minimum amount for buying ETFs?
Which types of commodity ETFs can I buy through DNB?
How can I follow the changes in value?
How can I buy and sell in purely practical terms?
Can I buy and sell ETFs at any time of the day?
How risky is an ETF?
The level of risk will vary, from low to high. This is because the various ETFs are tied to different markets and underlying products. The risk of these underlying products can also vary over time. We therefore recommend that you familiarise yourself with the product before you trade. Read more about risk in financial instruments here.
Our prices and terms and conditions
Securities trading is subject to strict rules. We've gathered all our terms and conditions onto one page. Here you will find our obligations as an investment firm. In addition, you'll find information on what you, as a customer, are obliged to familiarise yourself with, and what our services cost.