New client
Here's what you need to remember to make your job easier and keep the customer satisfied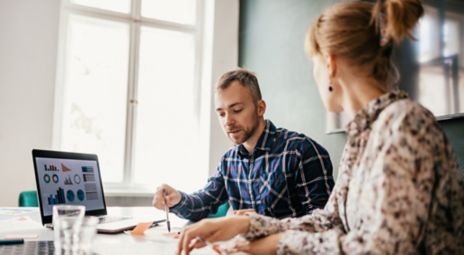 How your client can become a DNB customer
You can easily become a corporate customer digitally, and you will get an account, cards and access to the online bank and mobile banking app completely free of charge.
You only pay for the use of services, there is no monthly fee. When we have received all of the necessary documentation, the account will be opened within two working days. The card normally arrives by post within one week. This applies to most companies with an organisation number, but there are exceptions where the process can take a little longer.
Access to clients' account
You can get access to your client's accounts via two solutions. We recommend you have access to all of your clients' accounts in your own corporate online bank in DNB. When you log in you will get a full overview of all of these.
1) The accountancy office can get the client's account into their online bank
The administrator of the accountancy office's online bank can give access to accounts to the accountancy office's online bank users
The client will not see the payments the accountancy office registers for payment on the due date and executes
Files can only be sent from one of the online banks (either the client or the accountancy office)
Important! When you have authorisation to use the client's account you can also be given the right to order services on the client's behalf. You can tick off for this on the signed authorisation. This is necessary if, for example, you want to order bank integration for the client's accounts. 
You can easily apply for authorisation.
2) An accountant can be registered as a user in the client's online bank
The administrator of the client's online bank decides what the accountant can see, register and approve. This way, the company has full control
The client will see the payments the accountant registers for payment on the due date and executes
Both the client and the accountant can send files
The client will register you as a user when logged in to the corporate online bank. See instructions on how to do this on our help pages.