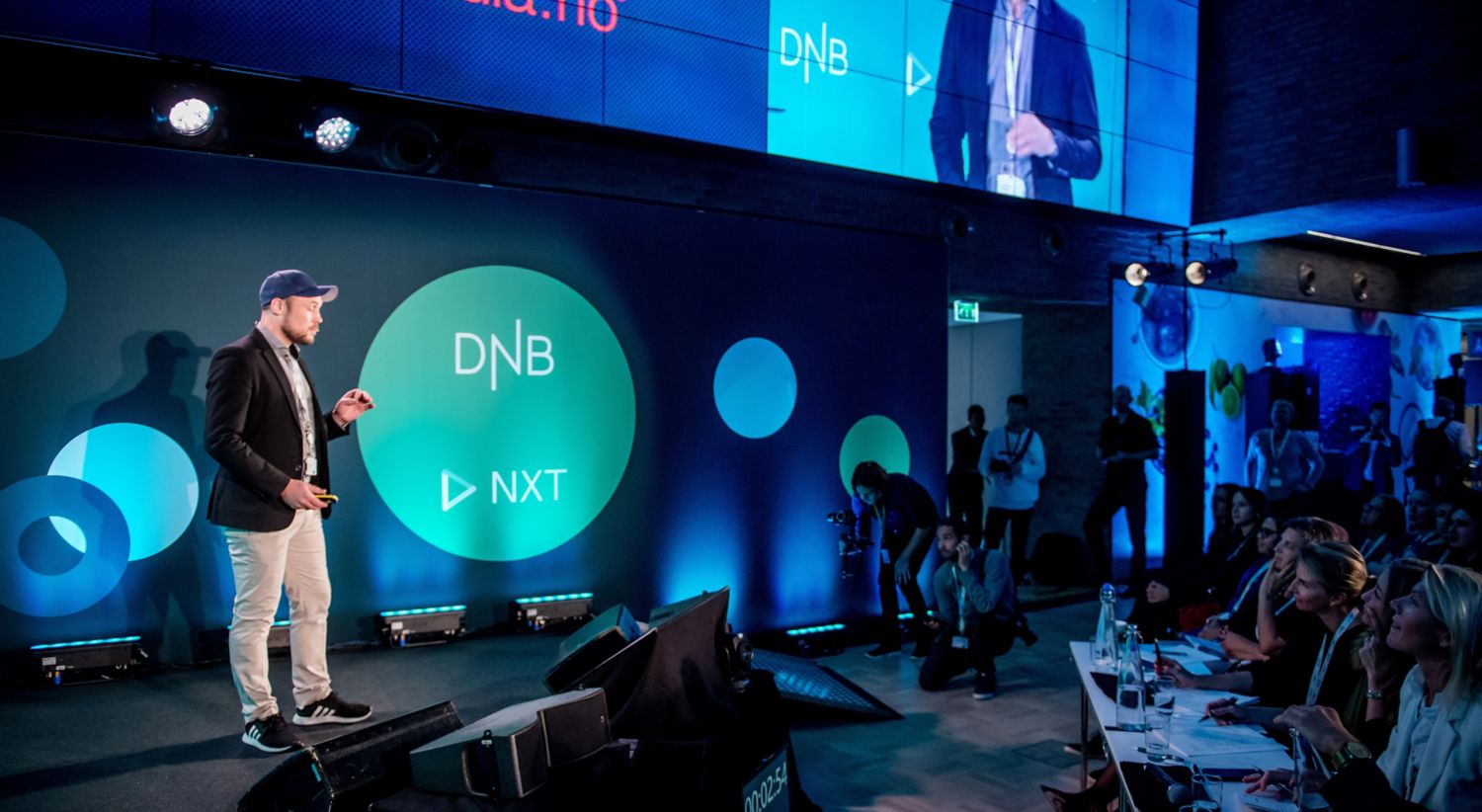 Oslo Innovation Week 100 Pitches
Welcome to DNB NXT and OIW 100 Pitches 2022. Take part in Norway's biggest pitch competition for investor-ready startups that are working with the UN's 17 sustainability goals. The application deadline was 30 June 2022.
Oslo Innovation Week 100 Pitches
For the 7th time, in partnership with Oslo Innovation Week, DNB is putting on 100 Pitches! You can now send in your pitch and get the chance to win NOK 200 000 for your company. The 50 best contributors will be evaluated and sent on to regional qualifications, before the final takes place in Oslo on 29 September.
Timeline for OIW 100 Pitches
Application deadline
Thursday 30 June
Announcement of top 50
TBA
The final
Tuesday 29 September
100 Pitches Central East Entry Round & Tailgate
Here is this year's jury:
Lauga Oskarsdottir

Partner at Firda

Lauga has experience in business development from shipping in New York and has worked in the IT industry since 2013 as a consultant and entrepreneur. Before Firda, she led the incubator at Startuplab.

---

Bjarne Kveim Lie

Co-Founder & Partner at Verdane

In 2003, Bjarne launched what would later become Verdane, and is currently Partner and CIO. At Verdane, he has been central to building several companies such as Banqsoft, Chipcon and Kappa Bioscience.

---

Andreas Helbig

Principal at Atomico

Andreas focuses on purchasing agreements in the Nordic and Baltic regions and dives deep into a broad spectrum of B2B subjects, including SMB SaaS and SaaS with an AI component.

---

Leva Sibilla Strupule

CEO/Co-founder of Material Mapper

Leva is a serial entrepreneur, adviser and speaker who is passionate about the future, education, circular economics and sustainability. She is also a former winner of 100 Pitches.

---

Rasmus Figenschou

Executive Vice President for SME in DNB

Rasmus has many years' experience in corporate banking with small, medium-sized and large businesses. He has management experience from DNB's offices in Norway, Tallinn, Estonia, Singapore and New York.

---
Latest news from DNB Nyheter (DNB News):