We're trying to make it easier for you to start and run your own business and we'll help you with everything you'll need to keep in mind.
What would you like advice about?
You are going to need money. Here's our best advice.
Friends, family and fools
As the saying goes, the most common investors are friends, family and fools. Take care of your cheerleaders and they'll support you through thick and thin.
People who believe
Before your wallet's empty, you should look for co-owners and investors who can offer you more than just capital. Good co-owners contribute their experience and open doors with their network. Do research and critically assess which investors and co-owners you want to collaborate with. This is how you avoid entering bad agreements.
Every year we organise the networking event DNB NXT, where we bring together founders and investors from Norway and abroad. Perhaps you'll meet some potential supporters here?
No results for this combination
Market research financing
Support from Innovation Norway requires that your idea is innovative, that there is no distortion of competition and that you have a goal to create value beyond Norway's borders.
Every year, Innovation Norway gives out many billions of kroner in the form of various grants, loans and guarantee schemes.
Unemployment benefit from NAV (the Norwegian Labour and Welfare Administration)
If you're unemployed and are receiving unemployment benefit, you can apply to keep your unemployment benefit while you plan and establish your business.
You can get unemployment benefits for up to 12 months divided over 8 months in a development phase and 4 months in a start-up phase. If you have chosen to become unemployed, for example by resigning from a job, there is a quarantine period of 6 months.
Over 2 000 foundations and support funds
There are over 2 000 foundations and support funds that provide support for different purposes. This is mainly done through an application process. Education, research, art, music, hard to reach goals and good causes represent the majority of the grants and funds that can be applied for. There is a dedicated Legathåndboken (Norwegian Grants Handbook) that provides full details.
Municipality and county
There are district and regional political tools whose purpose is to ensure that projects of social interest are implemented.
The aim is to facilitate increased growth, employment and value creation.
Bank loans
A term loan is suitable for people who are going to make long-term investments. A term loan is a long-term form of financing that is paid out in one sum and repaid according to agreed terms. This ensures flexibility and freedom of action. The loan is issued at a fixed or variable interest rate, or a combination.
Feel free to contact us about which opportunities a term loan could give.
Flexible financing
An overdraft facility is suitable for those who want flexible financing of day-to-day operations. An overdraft facility is made available in the current account within the granted limit and is repaid according to the company's needs and in agreement with the bank. The overdraft is valid for one year and can be renewed.
secure payment of products and services;
Guarantees are provided by the bank on behalf of customers on behalf of a third party. There are a written agreements for compensation up to a certain amount. A bank guarantee is therefore a simple and practical security component that can be used throughout the sales and implementation process and ensures compensation in the event of a breach of contract.
Cash for commercialisation
Many people think that support from Innovation Norway is 'free money', but this support requires that your idea is innovative, that there is no distortion of competition and that you have a goal to create value beyond Norway's borders.
Every year, Innovation Norway gives out many billions of kroner in the form of various grants, loans and guarantee schemes.
No results for this combination
Sole proprietorship
Sole proprietorship (ENK) is an organisation in which a natural person is responsible for the business. This means that you have full financial responsibility for the business's requirements and obligations. You are not obliged to invest money in the company, so you can start with NOK 0 in your account.
ENK is unbureaucratic, cheap and simple. In return, you have personal responsibility for debt, are slightly poorly secured socially, and all profits are taxed as personal income up to 49.6%. The ENK cannot offer ownership interests to partners, investors and key employees.
Private limited company
AS is an abbreviation for aksjeselskap (private limited company). A private limited company has several advantages. Vis-à-vis creditors (those who have lent the company money) you're only liable for the amount you have deposited. As an employee of your own AS, you are entitled to many of the same benefits as other employees. When you set up AS, you need to deposit a minimum of NOK 30 000 in share capital. Compared to an ENK, AS has somewhat stricter accounting requirements. An AS must also have a board of directors with at least one member.
General Partnership (ANS)
A general partnership with joint and several liability (ANS) is a model whereby a lender can demand the entire debt be repaid by one of the owners, and so it's up to the partners to organise this between themselves. In a general partnership with shared liability (DA), the owners collectively have an unlimited and personal liability for the entire company's debt, but each partner can only be made liable for their share of the liability.
There is no capital requirement, and the owners cannot be employed by the business. The company format is not very investor-friendly.
Company with members where flexibility is important
In a cooperative, the profits are divided according to the members' interaction with the company, i.e., the value of purchases and sales or time spent. Can be owned privately or via a company.
Holding company
A holding company is a company that has no other purpose than to own shares in other companies.
Even though a holding company is passive, i.e., it has no operations of its own, an extra company means two registrations in the Register of Business Enterprises, more administration and two annual accounts that need to be submitted.
Association
An association is a self-owned collaboration between members who work together to promote non-profit, political, humanitarian or other objectives. Profit, debt and assets cannot be distributed to the members, but you can be employed and receive wages in the same way as any other organisation.
Organisations whose purpose is not to earn money are exempt from income and wealth tax.
Start-up advisory team explains: Different types of companies (17 min)

Start-up adviser, Mads Andersen, explains the various company types and gives some tips on what might be most suitable for you. (In Norwegian only)

Start-up advisory team explains: What is a holding company? (19:33 min)

Start-up adviser, Mads Andersen, tells you everything you need to know about holding companies.

Start-up advisory team explains: Finance the entrepreneurial dream (19:39 min)

Start-up adviser, Kristin Holter, talks about the different ways in which you can finance your entrepreneurial dream.
How do you test, formulate and protect your idea?
A good business idea could be finding a new way in which to sell or distribute, discovering a new target group or creating a new customer experience.
It doesn't need to be innovative and revolutionary. The common denominator is that you solve a problem or meet a need, and that someone is willing to pay for it.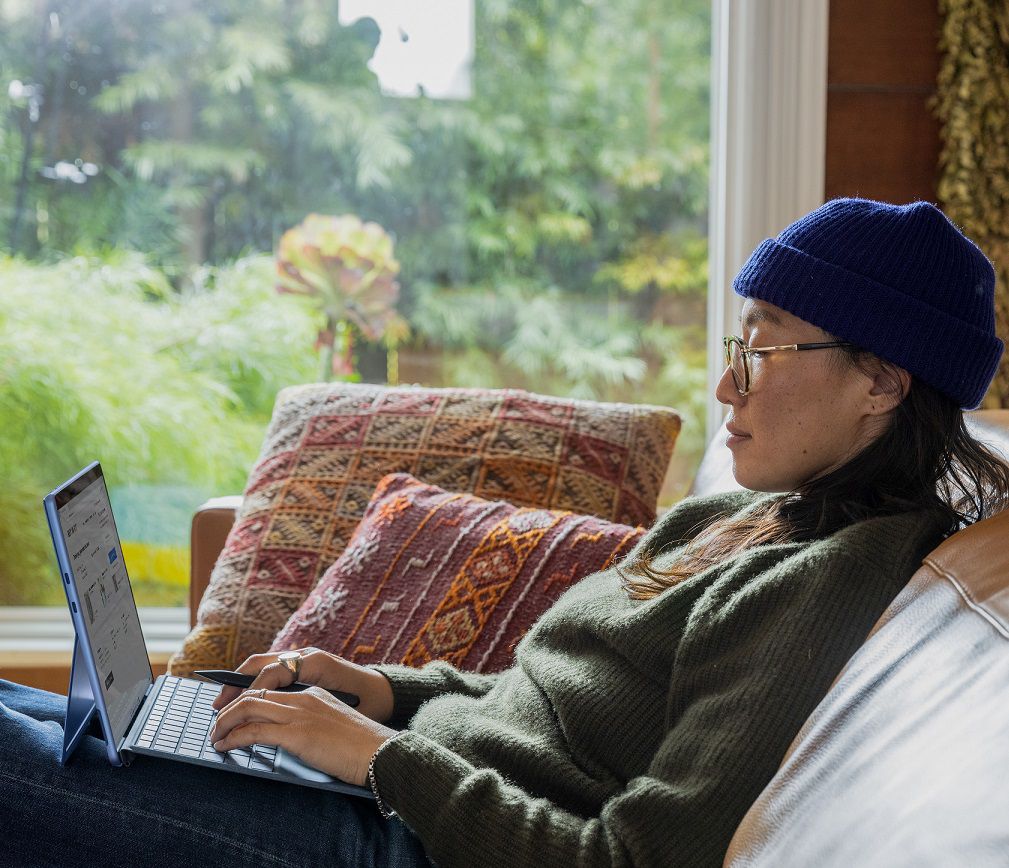 What is a good idea?
There is no blueprint for what constitutes a good idea, and the only thing that can validate whether or not the idea is any good is the customers.
Does your idea solve a problem?
When you try to find out whether your idea is good, you might start with the problem you're solving.
Ask yourself the following questions:
How often does the problem occur?
How intense is the problem for the people it affects?
Who are you solving the problem for?
How many people have this problem?
These questions and the answers you arrive at will give you an indication of the scope and need for your idea.
What is the core of your idea?
To clarify this, you can ask yourself these questions to check:
Who are you going to sell to?
Who is the actual target group for what you're selling and how big is it?
At what price?
The price is often decisive for whether someone chooses to buy a product. At this stage, it's a good idea to make up your mind about how you're going to price your product.
Does the customer want what you're selling?
You should find out as early as possible whether the target group actually wants what you're going to sell. Perhaps small changes are needed to increase the value of your idea. The most important thing here is to test it.
Have you tested your idea?
Is your idea something people need and are willing to pay for? If you can you, should test out your idea.
Examples of this could be:
Questionnaires
Focus groups
Taste tests
Trial customers
Pop-up shops
Experts
Crowdfunding
Campaigns
Events, open evenings or launch parties
Facebook groups.
The idea here is to investigate whether there is an interest in your idea, and whether you're reaching your desired target group.
Start-up advisory team explains: From idea to business (20:29 min)
Start-up adviser, Hoang Minh Trinh, gives you an introduction to methods and tools for getting started with your idea.
What is a business plan?
A business plan organises your idea. It should outline how the business will be run, how much and how you will obtain, earn and invest money and much more.
A business plan is more than a plan for banks, partners and investors, it should be a management document for you and the business.
What should a business plan include?
Your business plan should include the following:
Business idea
Business model
Market
Finances
Financing
Work schedule
Organisation.
Business Model Canvas
The Osterwalder Business Model Canvas (BMC) is a user-friendly approach to drawing up a business plan. The model consists of different sections that help you identify your customers, what your core idea is, how to capitalise on it and how you will reach out to customers.
Patents and non-disclosure agreements
Does your idea need protection?
Ideas cannot be formally protected, but when they are realised in the form of a product or service, you can get protection.

You can apply for protection in three main areas:
Patent Protection
For you to be able to get a patent, your invention must be a practical solution to a problem. This solution must have a technical nature, have a technical effect and be reproducible.
Trademark
If you want to protect the product's or the company's name, logo or slogan, you will need to register a Trademark.
Design protection
Design is about the appearance and shape of a product or part of a product. Both physical and non-physical items can be protected, such as graphic symbols or the interior of a café.
Can you keep a secret?
As a rule, sharing ideas is not a problem, but if you wish to ensure information is kept secret, a Non-Disclosure Agreement (NDA) can be drawn up.
An NDA is used vis-à-vis parties who will gain access to competitively sensitive information.
Useful links
Altinn: Plan how you will establish your business
Altinn (the Norwegian digital portal for dialogue with public agencies) has put together some useful information about tax, VAT, operations and administration.
Visit Altinn
Innovation Norway: Start-up tools
Webinars, support schemes and templates.
Visit Innovation Norway
Norwegian Industrial Property Office I have an idea
Is your idea unique? Do you have a strategy and financing? Have you checked the market?
Visit the Norwegian Industrial Property Office
Why are budgets so important?
Realistic budgets are important tools for the financial management of the business. There are three different budgets you should be aware of.
Investment budget
You won't get anywhere with your business plan until you know how much money you need. You should therefore make a list of what you need to buy or invest in to get started. If you're going to be a consultant, a laptop, a mobile phone and funds to set up the limited company will probably be enough. In other cases, you may need more equipment to get started. It's also worth factoring in a generous buffer for any unforeseen costs that may arise.
Banks and investors call this an investment budget. It's a formal phrase but in practice it's just a detailed and specific overview of everything that must be in place in order for you to start earning money.
Download
Cash flow budget
Calculating revenue is perhaps the most difficult part of setting up a budget. It's even more unpredictable than expenses – if that's possible – and may be subject to wishful thinking.
It can take time to gain access to customers, and it may be that you need to work with them longer than planned. Take care when outlining how much income you can expect and not least when you expect to receive the income. You do this in something that is called a cash flow budget.
Feel free to use the template we've drawn up to help you get started.
Download
Operating budget
The operating budget is an important planning tool. The budget shows the planned activity of the company throughout the year and is compared to actual accounts. Therefore, it is often called a profit budget. The budget gives you an overview of any inconsistencies and means you're better able to take measures to get back on right track.
The operations budget is also an important financial tool that is used throughout the year in order to identify any unwanted developments early and to monitor the financial growth of the business.
Download
Start-up advisory team explains: Financial management (27:40 min)
Sign up for the course on financial management in which our start-up adviser, Mads Andersen, gives you our best tips and advice.
Building teams and networks. It's important to have someone to bounce ideas off along the way.
Will you start up alone? If not, who will start up with you?
Even if the idea is good, and you believe in it, you must be realistic and think through a number of critical questions such as:
Are you the right person to put this idea out into the world?
Do you have the time, skills and resources to make this a success?
You have the greatest influence over whether this will be a success or not.
Many people find it very rewarding to help
It's hard work starting up on your own, and many people find it difficult asking for help.
Some people think they can manage everything themselves. They're usually the ones who need the most help.
Dare to ask
A common feature of those who succeed is that they ask for help and know when they need help.
Finding a mentor is a good idea. A mentor can be a person who has previous experience of starting a company. Preferably in a similar industry.
Here it's important that you do the work, but that your mentor encourages you, provides input and opens doors for you.
Building teams and networks
When you have an idea, it's normal to talk about it with friends and family. It's important to distinguish between the professional and the private feedback you get. This is because friends and family usually cheer you on regardless.
Find yourself a team of skilled people who are ideally a little different from you and how you think.
For example, if you are good at developing things, it's a good idea to find someone who can sell what you're developing. You can then focus on development and your partner on getting your stock sold.
I will have employees
Having employees involves taking on many obligations.
Saving for a pension
Whether you're starting out by yourself or with others, saving for a pension is one of the things you should get in place. If you have more than one employee when you start the company, you are required by law to provide a pension for your employees. This is often called a compulsory occupational pension.
Good pension schemes are regarded as an important competitive advantage in the fight for the best employees.
Workers' compensation insurance
As an employer, you are obliged to have occupational injury insurance for your employees, whether they work full-time or part-time.
The insurance covers the statutory requirements for insurance for your employees. The insurance covers injuries and illnesses that you get during working hours and that are related to work. There are no employer's national insurance contributions on the costs and they're tax-deductible.
General liability insurance
General liability insurance can be thought of as the business' 'life insurance', and this is important for companies who provide physical services or who manufacture or sell products. The insurance protects the company if the service or a product cause injury to others.
Claims can be so large that they threaten the business' finances, and in the worst case they can result in bankruptcy.
Make yourself visible in the marketplace
In order for customers to choose your products and services, you need to make it easy for them to find information. You should therefore carefully think through your target group and how to best reach them.
Below we have listed some options to be more visible. A lot of it is up to you, and not necessarily kroner and øre.
Market yourself - if you're not visible, you don't exist.
Website
A website makes the business visible in the marketplace, and searchable on Google. Focus on good content adapted to your target group, with good images and preferably videos. Remember that the website should be adapted to both desktops and different mobile devices.
To get higher up in the Google rankings, the content of your website's pages must be relevant to the potential customers you're looking for. Therefore, find out which keywords and topics best describe your products and services.
Online shop
Should you open an online shop?
Remember comprehensive product descriptions, good pictures, supplier and payment options, customer service and returns. It's important to make both ordering and payment easy for customers. If this is not in place, it will be hard work persuading the customer to come back.
Social media
A presence on social media can be both a cheap and effective way of marketing what you offer. There are countless social media channels. Think about how your target audience consumes content, which channels and media they use and tailor the content accordingly.
Start-up advisory team explains: Introduction to marketing (12:24 min)
Start-up adviser, Hoang Minh Trinh, gives a simple introduction to marketing with good tips on how to get started.