Debit cards for businesses
With a corporate card, you can easily manage and pay for daily expenses, while having full control of your costs.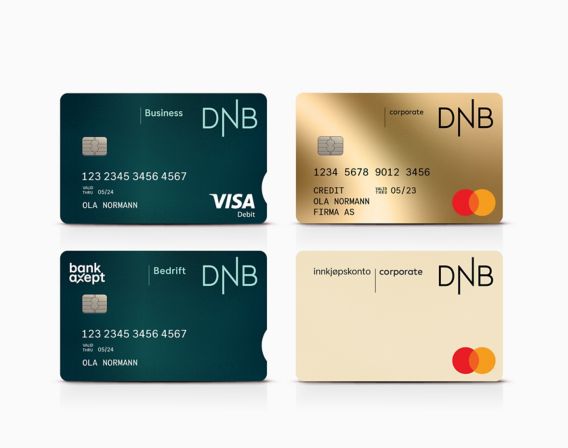 Efficiency in daily operations
Why should you have a company card?
There are many advantages to having a debit card for your business. Among other things, you'll get a full overview of the online bank, flexibility in daily operations and less need for cash. Employees don't need to spend their own money and this reduces administration.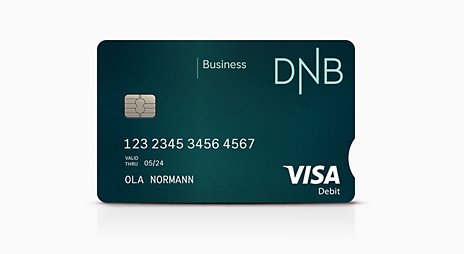 Visa Business
The card can be used for purchase of goods and services in stores, online and abroad, in apps like Vipps, and cash withdrawals.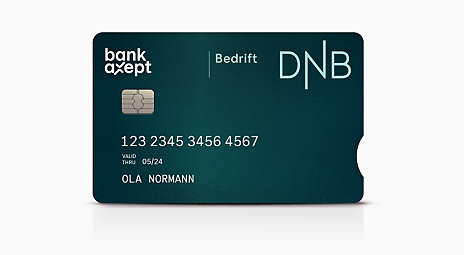 Corporate card BankAxept
Practical for physical small purchases in Norway, handling deposits and cash withdrawals. The card can also be restricted to deposits only.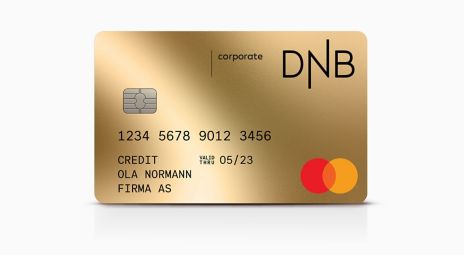 Corporate Mastercard
Credit card for large and small expenses such as goods purchases, online shopping and employee travel. Up to 55 days' interest-free credit.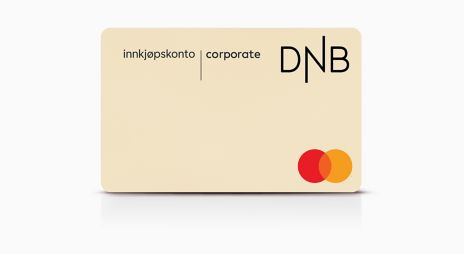 Purchasing account (virtual card)
A virtual credit card for online purchases For example, gather all costs associated with advertising on one invoice.
Where will I find the PIN?
Is there a regional block on my card?
Which currency should I pay with abroad?
Why do I need to use BankID for online shopping?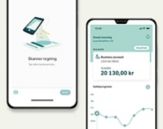 Get a simple overview of your card in the mobile banking app DNB Bedrift
Get relevant advice and reminders
Check your balance and approve payments
Block and replace the card in the app