Ung (Young Adults)
Card for young adults aged 18 to 28.
Visa bank card and current account
What you get with Ung (Young Adults)
Bank card and current account
Bank card where the most common services are fee-free
Travel insurance when half of the travel costs are paid with the card or from the account
Recycled card! The cards are made from 75% recycled rPVC plastic. The antenna, magnetic strip and chip are exempt due to the quality and material requirements
Unique customer programme
You join a customer programme which consists of:
Benefits and discounts with well-known providers
Good offers on experiences and activities
Advisory services for you and your finances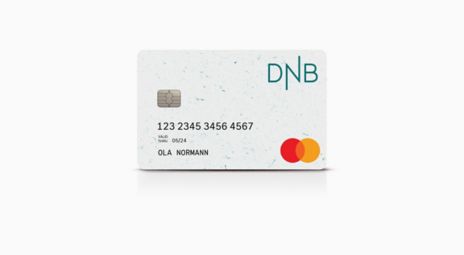 Ung (Young Adults) Mastercard
Credit card that offers benefits and discounts when used. Up to 45 days interest-free payment deferral/credit.
Price example Ung (Young Adults) Mastercard
Nominal interest rate 18.60%, APR 20.27%, NOK 5000 over 12 months. Cost: NOK 518. Total NOK 5518.
Do you have an Ung (Young Adults) Mastercard?
Earn SAS EuroBonus points and get more attractive benefits.
Need any help?
Answer to frequently asked questions and other useful tips on cards and PIN codes.
Travel insurance
The insurance applies to the cardholder, family and travelling companions in accordance with the terms and conditions. At least half of the trip's travel costs must be purchased using the Ung (Young Adults) card or account. Day trips are not covered, unless you fly. See terms and conditions for supplementary coverage overview.
Terms and conditions and insurance certificate for travel insurance