Pre-qualification­letter
Be ready to take part in the bid round.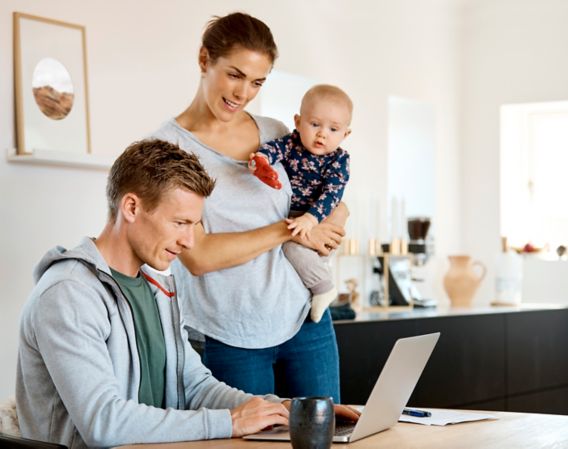 It only takes a few minutes to apply

Help and advice throughout the process
What is a pre-qualification letter?
A pre-qualification letter is a confirmation of how much spend on a home. With a pre-qualification letter, you're ready to participate in bid rounds for a home or cabin.
It only takes a few minutes to apply. You can get the information we need from the Norwegian Tax Administration quickly and easily when you apply. The pre-qualification letter is valid for 3 months. You can easily renew it by contacting your adviser.
Price example Green mortgage
Home equity credit line of NOK 2,000,000 payable over 25 years. Nominal floating interest rate from 5.04 %, annual percentage rate of charge (APRC) from 5.23 %. Annuity loan with monthly payment NOK 11,803. The total amount payable would be NOK 3,544,090 made up of the loan amount plus interest of NOK 1,544,090
See what the home mortgage will cost you
Test different loan amounts and see the monthly cost.
What should I be thinking about?
We explain how to buy and sell homes.
Moving in with your partner or friend?
Talk about your finances and sign a cohabitant's contract.
How long does it take to process an application?
How much equity is required?
How long is a pre-qualification letter valid for?
How do I renew a pre-qualification letter?
What does it mean to be a co-borrower?
What is a mortgage guarantor?
What is meant by security in another home?
How can I make changes to the home mortgage?
Processing of personal data for loans