Cabin mortgages
Mortgages for cabins in Norway or Sweden.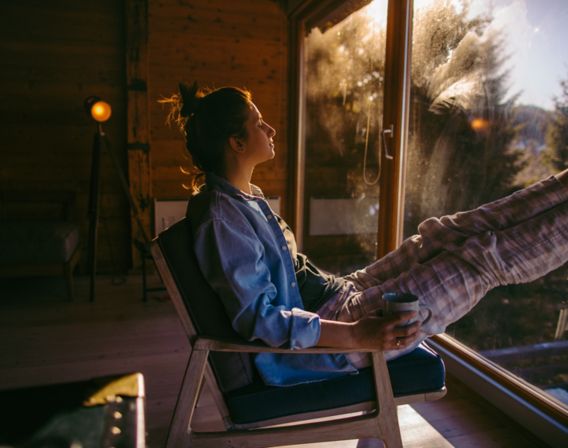 Help and advice throughout the process

Possible to get flexible repayment and interest-only period
If the mortgage is on a holiday home in Sweden, the bank must approve the holiday home in advance of bidding.
Purchase of cabin
We'll help you if you're buying a cabin by the sea or in the mountains. Our advisers will make sure you get the best financing solution.
For those who buy an energy-efficient cabin or upgrade their existing cabin to energy label A or B, you can apply for a green cabin mortgage.
Down payment for cabin mortgage
The main rule is that you can borrow up to 75% of the home's purchase price. The rest has to be covered with a down payment. The entire mortgage can also be offered against security in your own home.
Cabin mortgage calculator
Our home mortgage calculator makes it quick and easy to see how much you can borrow for a cabin.
Price example, Green Cabin mortgage:
Mortgage of NOK 2,000,000 payable over 25 years. Nominal floating interest rate from 5.04 %, annual percentage rate of charge (APRC) from 5.23 %. Annuity loan with monthly payment NOK 11,803. The total amount payable would be NOK 3,544,090 made up of the loan amount plus interest of NOK 1,544,090.
What personal data is used in the loan application?