Home mortgages
If you're buying a new home, we'll give you help and advice throughout the process.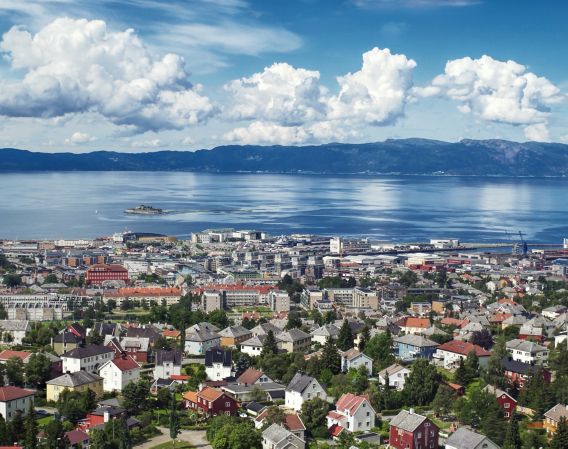 Possible to get flexible repayment and interest-only period
Price example Green mortgage
Home equity credit line of NOK 2,000,000 payable over 25 years. Nominal floating interest rate from 5.04 %, annual percentage rate of charge (APRC) from 5.23 %. Annuity loan with monthly payment NOK 11,803. The total amount payable would be NOK 3,544,090 made up of the loan amount plus interest of NOK 1,544,090
See what the home mortgage will cost you
The calculator gives you a simple overview of total and monthly borrowing costs, interest rates and the repayment plan
How much of a down payment do I need?
According to the Financial Supervisory Authority of Norway's guidelines, you need 15% of the home's purchase price in equity.
If you do not have large enough down payment it is still possible to consider other solutions. This may be additional security in your parents' home, a co-borrower on the mortgage, or someone who can place security with money in an account, i.e. a guarantor.
How long does it take to process an application?
How much equity is required?
How long is a pre-qualification letter valid for?
How do I renew a pre-qualification letter?
What does it mean to be a co-borrower?
What is a mortgage guarantor?
What is meant by security in another home?
How can I make changes to the home mortgage?
Processing of personal data for loans