Pluss
Our most popular card for people over 28 years old.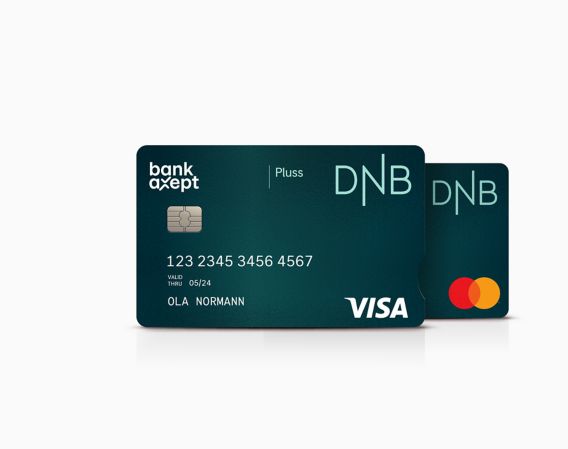 Bank card and current account

Unique customer programme

Credit cards that give you benefits when you use them
What you get with Pluss
Bank card and current account
You get a bank card with BankAxept and Visa where the most common services are fee-free.
Unique customer programme
You join a customer programme which consists of:
Benefits and discounts with well-known providers
Good offers on experiences and activities
Extra discounts on insurance
Advisory services for you and your finances
Pluss Mastercard
Credit card that offers benefits and discounts when used. Up to 45 days interest-free payment deferral/credit
Price example Pluss Mastercard
Nominal interest rate 18.60%, APR 20.27%,
NOK 30 000 over 12 months. Cost: NOK 3 108. Total NOK 33 108.
Need any help?
Answer to frequently asked questions and other useful tips on cards and PIN codes.
Do you have a Pluss Mastercard?
Earn SAS EuroBonus points and get more attractive benefits.