Discounts on insurance
Bundle your policies to get a discount on your non-life insurances.
How much of a discount can I get?
If you bundle your insurance policies with us you can get a group discount on your non-life insurances. The more you move over to us, the bigger the discount.
Only home and car insurance give 10% discount
3 policies give 10% discount
4 policies give 15% discount
5 policies and eKunde (eCustomer) give 20% discount
5% discount in addition if you have a customer programme
Become an eCustomer – avoid regular post
As an eCustomer, you consent to all communication with us taking place electronically. In the online bank, you can always see a summary of your insurance policies so you will no longer receive papers and letters through your letterbox.
You can choose to become and eCustomer when you make your purchase. As an eCustomer, you can achieve the highest group discount of 20%.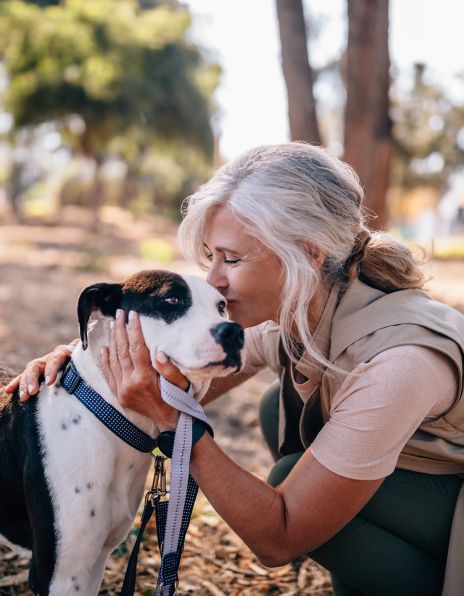 Which insurance policies count in order to get a discount?
Most of our policies can give you a group discount.
Vehicles
Insurance for vehicles and trailers: car, boat, moped, motorcycle, caravan, trailer, snowmobile, tractor and vintage car.
Pet
Pet insurances for dogs, horses and cats.
Real estate
For everything important within the four walls of the house: house, cabin and contents insurance.
Travel
Insurance for when you leave your home.
Person
Both life insurance, disability pension, as well as children's and youth insurance can give you a group discount on your non-life insurances. These count once per policyholder.
Customer programme
As a young person, you can get two insurance policies in one with the Young People package: household contents and travel insurance for young people. Applies from and with the purchase of the third insurance policy.
Fremtind Forsikring
As a DNB customer, you get insurance supplied by Fremtind Forsikring – one of Norway's largest insurance providers, with extensive experience. You are still a customer of DNB, and should contact us if you want to buy insurance, make changes, make a claim or have any questions.
To give you an offer, DNB will share your personal data with Fremtind. You can see how this is processed in Fremtind's personal privacy statement.