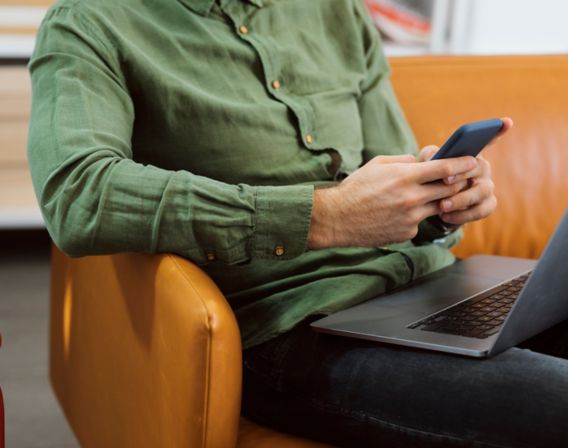 Easy identification and signing online

Log in easily to the online bank
What is BankID?
BankID is a personal and simple form of electronic proof of identity for secure identification and signing online. BankID can be used across the banks you have accounts with, and as a sign-in option on most public websites.
BankID is offered by banks in Norway and is based on a common infrastructure that has been developed collectively by the banking industry.
How do you get BankID?
To get BankID, you must be over 13 years of age. You must also be registered with a passport or Norwegian national ID card at the bank that will issue you the BankID. You can have BankID at multiple banks. You must have a Norwegian national identity number to be able to get a BankID with us. If you have a temporary social security number (D-number), you can use the login option without BankID.
All online banking customers order BankID in the online bank, and you'll need to create a personal password that will be your BankID. This password and the code device are used when you log in to the online bank, the mobile banking app or shop online.
Use of BankID
Identification is checked by using BankID as your credentials, for example when you log into the online bank or on a website that uses BankID.
Signing is used when you use BankID as your personal signature, for example when you buy goods and services online.
Your BankID is personal and may not be moved or otherwise transferred to or used by anyone other than you, even not family members or others you trust.
Do you already have a BankID?
You can change or order a new BankID in the online bank.
Agreement terms and requirements documentation for BankID