Research and reports
DNB Alpha is the main source for DNBs research and reports. Find company specific reports, top-picks and more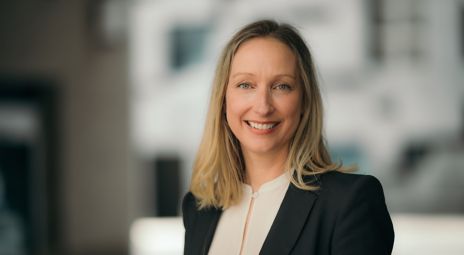 Chief Economist Kjersti Haugland and the other macroeconomists in DNB Markets presented their report Economic Outlook Thursday 26 January.
Stubbornly high inflation trigger economic stagnation
(26.1.2023) Twice a year our analysts release their macroeconomic forecasts in which they try to the best of their ability to predict the economy going forward, based on what we know today. In the Economic Outlook report, they present their thoughts on most aspects of the Norwegian and international economy; energy prices, wages, interest rates, housing prices and much more.
Click below to read the latest report.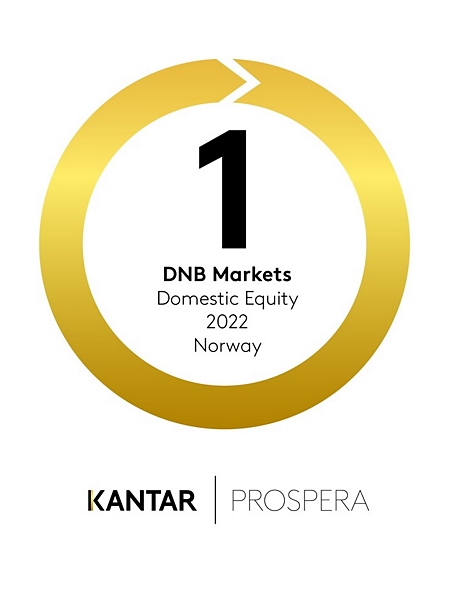 The quality of our analysts is one of the main reasons Investors voted DNB Markets to the best brokerage firm on Domestic Equity for the eigth year running.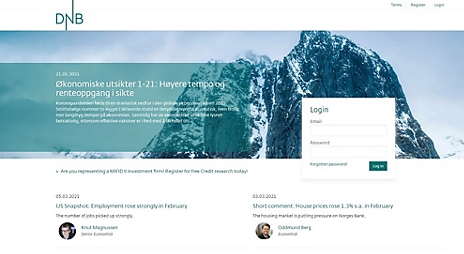 DNB Alpha research platform where you can find all our research and reports
Macro research in one place
We have gathered all research in our online research portal. Find research on specific companies, latest macro research and other reports from our analyst team at DNB Alpha.
Some of the content is only available to subscribers or our active clients. There is however research and reports available for interested readers.
Contact information for different markets