VPS Account and Investor Services
To buy and own securities you must have a VPS account (Norwegian Central Securities Depository account)
VPS account and trading account
There is a lot of confusion around the different account types and abbreviations used in equity trading. In simple terms, everyone who wants to buy or own securities must have two types of accounts:
A trading account (for money)
A VPS account (for securities)
When you become a DNB customer, you automatically get a trading account connected to Euronext Securities (previously Verdipapirsentralen) and we will be formally assigned as your account manager. Read more about VPS accounts here.
Share savings account
If you are trading as a retail customer, you may prefer to trade equity-based products with a Share Savings Account (ASK). However, you must be aware that you cannot buy unlisted shares (NOTCs), shares on Euronext Growth or shares outside the EU with a share savings account. To do this you must use a normal trading account and a VPS account. Read about share savings accounts here.
LEI number (for businesses)
Businesses and professional investors who want to trade securities must have a LEI number. LEI (Legal Entity Identifier) is a type of international organization number. Find LEI agents and read more here!
Investor account services – helps you keep track
As a retail customer you get a VPS account when you register as an equity trading customer. Investor account services can be found in the online bank under "Savings and investments" in the menu. Under Investor account services you'll find:
overview of holdings and transactions
dividend payments
return and value
securities information
subscriptions to share issues (non-professionals)
registrations for AGMs
year-end statements
amendment notifications.
Do you want to transfer securities between your own accounts? Or would you like to take part in an ongoing share issue? Log in and go to Investor account services.
NOTE! Corporate customers must order access for each individual user. And private individuals who are not DNB customers must do so. See below.
Investor Services - Retail customer
As a private customer of DNB, you already have access to Investor Services in the menu logged in to the online bank. If you are not already an online banking customer, order access below.
Investor account services - Corporate customer
Corporate customers must order access for each individual user regardless of whether they have online banking or not. Access will be available under the «Other Services» menu option.
Manual agreement for opening a VPS account - Retail customer
Investor Services agreement - Corporate customer
Signature card for VPS account - Corporate and retail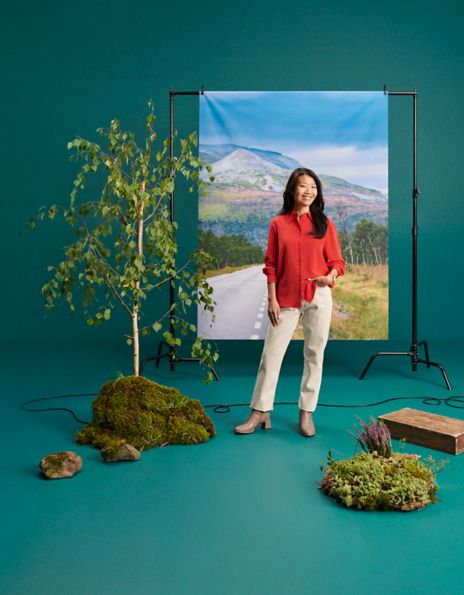 What you should know about VPS accounts
A securities account, also called a VPS account, stores your shares. When you buy shares on the Oslo Stock Exchange, these shares are registered with the Euronext Securities Oslo (VPS).
For example, if you have invested in a startup, this limited company can decide whether they want to be registered in Euronext Securities Oslo or not. If the company is registered there, or plans to be, you must have a VPS account. If you have a VPS account in DNB, we are your account manager. The account is thus provided by Euronext Securities Oslo but managed by us. As a DNB customer you only need to liaise with us.
With a Euronext Securities Oslo-connected account, you can also trade unlisted shares, and shares on approved exchanges outside of the EU. All securities you trade with your VPS account are registered with Euronext Securities Oslo (VPS). If you make a trade, you will receive an amendment notification from Euronext Securities Oslo which shows what your new portfolio looks like. Euronext Securities Oslo also keeps track of dividends etc.
VPS accounts and Investor account services FAQ
How do I open a Security Deposit account in Norway?
I need an extra Security Deposit account, what should I do?
How can I access my VPS account online?
How much does it cost to have a Security Deposit (VPS) account?
How do I change the address on my VPS account?
Where will I find the annual statement for my VPS account account?
How long does it take to get access to my VPS account?
Can I give other people access to see my VPS account?
Can I get annual statements and amend notifications electronically?
I have VPS accounts with different Norwegian banks, how can I get access to all?
How do I know who my account managers are?