Travel insurance with Mastercard
Single trip insurance when you pay for you trip with Mastercard from DNB.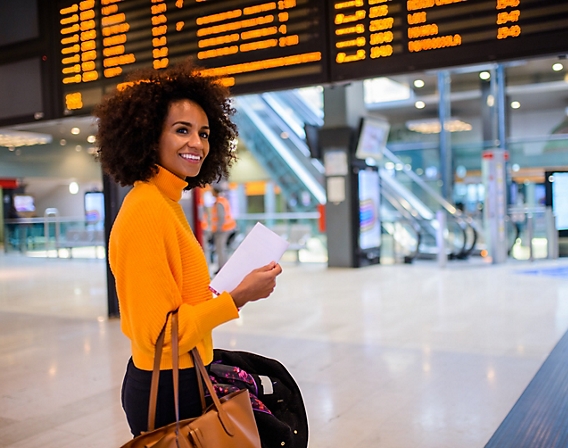 The insurance is valid worldwide

Covers you and your family or up to three co-travellers
Price example Pluss Mastercard: Nominal rate 18.60%, APR 20.27%, NOK 30 000 over 12 months. Cost: NOK 3 108. Total: NOK 33 108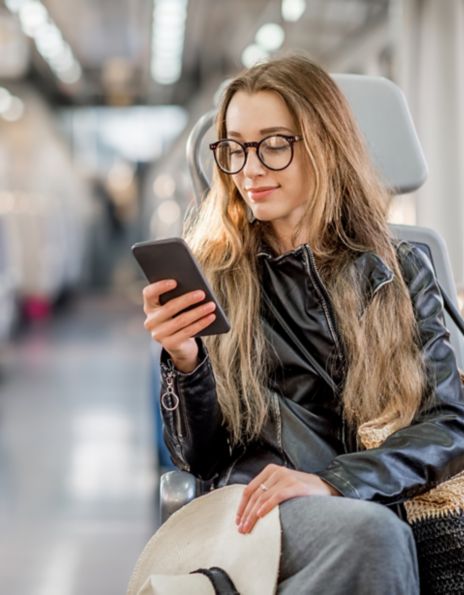 What does single-trip insurance mean?
When you pay at least half of the cost of the trip's transport costs with your DNB Mastercard, you get travel insurance included with your purchase. This applies to holiday, leisure and business travel with a maximum duration of 90 days. The trip must include one overnight stay or include air travel.
Travel insurance for a single trip only covers the specific trip you have bought with your credit card. The trip starts from the moment you leave your main place of residence or place of work/education and ends when you return.
By contrast, our full-year travel insurance applies all year round, including in everyday life, with no requirement to travel or stay overnight, or make the purchase with your credit card.
Feeling unwell on holiday? – Call for help
With travel insurance on your Mastercard, you can use the SOS International emergency centre at any hour of the day if something should happen while you're travelling. You can call them in the event of acute illness, serious accident, need for repatriation etc.
Call SOS International on +47 22 96 50 45.
Do I need travel insurance?
We recommend most people always keep full-year travel insurance.
What does travel insurance with Mastercard cover?
The insurance covers you and your family or up to three co-travellers. The trip must be taken with the cardholder, at the same time and be specified on the same travel documents.
The insurance applies all over the world, but cannot be used when taking part in expeditions or for travel destinations the Ministry of Foreign Affairs has advised against visiting.
The credit card's travel insurance coveres
Luggage
Delay
Travel liability
Illness
Repatriation
Cancellation
Interrupted travel
Travel accident
Delayed baggage
Remember that at least 50% of the trip's travel costs must be bought with the credit card, and that day trips are not covered, unless you fly. See terms and conditions for supplementary coverage overview.
Terms and conditions and insurance certificate for travel insurance
Fremtind Forsikring
As a DNB customer, you get insurance supplied by Fremtind Forsikring – one of Norway's largest insurance providers, with extensive experience. You are still a customer of DNB, and should contact us if you want to buy insurance, make changes, make a claim or have any questions.
To give you an offer, DNB will share your personal data with Fremtind. You can see how this is processed in Fremtind's personal privacy statement.