Credit cards
Cards that give you flexibility and benefits when used correctly.
What is a credit card?
A credit card is a payment card that lets you defer payments. That is, you use the bank's money, not your own. The deferral is given as a loan, also called "credit", which is interest free for up to 45 days. As long as you pay what you owe in full before the due date, using a credit card incurs no additional costs. Also, you can enjoy many benefits from using a credit card.
Our credit cards are provided by Mastercard, which is connected to the world's largest payment network. This way you are always able to pay!
How credit cards work
Customer adviser Margrethe explains what benefits a credit card provides and how to use it sensibly.
Advantages of a credit card
If you can pay back what you've spent before the interest is applied, paying with a credit card is profitable.
Benefits and discounts
With a DNB credit card, you get access to a number of discounts and other benefits when you use it, such as charging your electric vehicle and buying at petrol stations. You can also order Mastercard Upgrade to earn SAS Eurobonus points, get excess insurance for rental cars and price matching on product purchases.
Interest-free credit
One benefit of using a credit card is the interest-free payment deferral that is offered. Using a credit card is borrowing money from the bank, but if you pay back everything you owe before the bill falls due, you don't have to pay interest on the amount you've used. In effect, you're shopping with the bank's money and settling up afterwards.
Partial payments
When you receive your bill detailing the money you've spent on your credit card, you can choose to pay off all or parts of the amount due. Credit cards give you the chance to defer payments, which can be helpful if you incur an unexpected large cost.
Discount on charging
When you pay with Mastercard from DNB you get a discount on charging your electric vehicle.
Discount at petrol stations
Applies to everything you buy at petrol stations with Mastercard from DNB.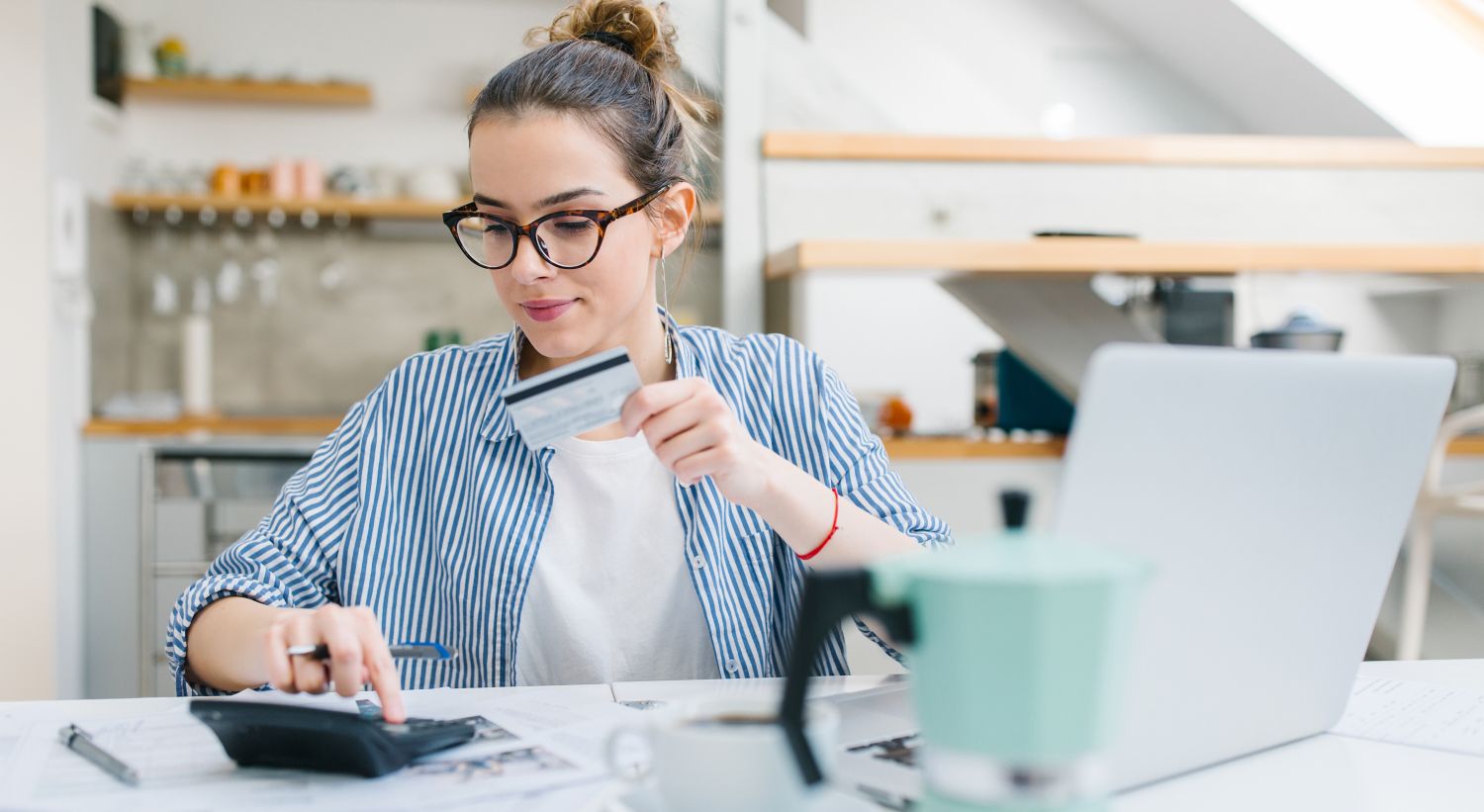 Credit cards makes it slightly more secure to buy online.
Insurance
Are you planning a trip? If you pay more than half of the travel costs with your credit card, you can get single-trip insurance included with your purchase.
You can also buy payment insurance, which covers expenses on your credit card, and can ultimately clear your balance.
Secure shopping
Did you know that in the event of fraud, and if you want to complain about a purchase, you have more rights and easier solutions when using a credit card?
When you use your credit card, you defer the payment. You also get a bill where you can check whether what you owe coincides with the product supplied, for example with online shopping. Since the credit card is not connected to your current account, neither is your money at risk when you use the card.
You can easily complain and raise queries about card transactions related to:
Unrecognised transactions
Products and services you haven't received
Incorrect product received
Fake products
Follow-on charges
Duplicate charges or incorrect amounts
How much does it cost to have a credit card?
Mastercard has no annual fee and there are no charges for product purchases. This makes a credit card a smart way to shop, as long as you pay off the balance in time.
Need any help?
Answer to frequently asked questions and other useful tips on cards and PIN codes.
Questions and answers about credit cards
How can I apply for a credit card?
Why do you run a credit check on me?
How does a credit card work?
What is 45 days interest-free payment deferral?