Bicycle insurance
If you have a valuable and expensive bicycle or e-bike, it's a good idea to have your own bicycle insurance.
Things to remember when insuring your bike
If you want your own insurance on your bike or e-bicycle, there are a few things to remember.
You must have the receipt or proof of purchase for the bike
The bike must be registered in an FG-approved (insurance approved) register (e.g. Bikemember). With DNB bicycle insurance, you get a 50% discount on the registration by using the code "ftbm" when registering
If your bike is stolen you must report it to the police
The bicycle must be locked when you're not using it
Bicycles worth over NOK 10 000 must be locked with an FG-approved bike lock.
Norway's most satisfied insurance customers!
Our insurance company Fremtind has been named the customer favourite of the year in 2022 on bytt.no – Norway's largest website for user reviews and customer ratings in personal finance. Fremtind is among the best for customer service and claim settlements according to Bytt.no, which updates results monthly based on experiences from the consumers themselves. See what else makes us best in test for insurance.
What does bicycle insurance cover?
Both travel and contents insurance only cover some cases of damage and accident. With bicycle insurance, you get extra protection and have a low excess. Use the table to compare bicycle insurance.
| | | | |
| --- | --- | --- | --- |
| | Bicycle insurance | Travel insurance | Contents insurance |
| | | | |
| | | | |
| | | | |
| | | | |
| | | | |
| | | | |
| | | | Full settlement payment*** |
* NOK 2000 if registered in FG-approved register
** Total per insurance event
*** Theft and vandalism gives a maximum of NOK 15 000/30 000
Use the table as a guide. See terms and conditions for detailed coverage overview.
What does the insurance cover?
What does the insurance not cover?
Are there any limits to the cover?
Where is the insurance valid?
What is an FG-approved bicycle lock?
Terms and conditions (in Norwegian)
The insurance is a type of valuables insurance.
Download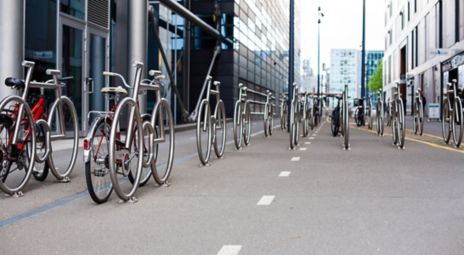 Important to know about e-bike
Unregistered electric bikes that are sold in Norway cannot exceed speeds of 25 km/h under their own motor power. If you've trimmed or bought an electric bike that goes faster than 25 km/h, it's by definition an electric moped. In this case, neither home contents, travel or bicycle insurance are valid, and you must register it and have statutory liability insurance through separate moped insurance. There are also separate rules for using such vehicles.
Fremtind Forsikring
As a DNB customer, you get insurance supplied by Fremtind Forsikring – one of Norway's largest insurance providers, with extensive experience. You are still a customer of DNB, and should contact us if you want to buy insurance, make changes, make a claim or have any questions.
To give you an offer, DNB will share your personal data with Fremtind. You can see how this is processed in Fremtind's personal privacy statement.