Valuables insurance
Insurance for high-value items you are afraid of losing.
When does it makes sense to have valuables insurance?
If you own items of high value, it's good to be aware that both contents insurance and travel insurance can have limitations associated with them if you need to use your insurance. Too high an excess, lack of full compensation and unlucky events that are not covered by household contents and travel insurance, can often be resolved with valuables insurance.
We therefore recommend valuables insurance
The benefit of valuables insurance is that you get coverage for the item that is lost or destroyed. This applies to almost all types of damage, including damage that occurs when the item is being used and if you should lose it while travelling.
What does valuables insurance cover?
Requirements for valuables insurance
When you buy valuables insurance the value of the item is documented using an appraisal or receipt. If it has been bought in a foreign country, you must also have paid customs to bring it into the country and have an appraisal from an expert in Norway. You must also have a declaration if requested. The item must also have a permanent location in Norway.
Get discounts on insurance
Up to 20% group discount on insurance, and an extra 5% if you're in the DNB customer programme.
Insurance at home and abroad
Both household contents and travel insurance can cover your things against various types of damage that happen in or outside of the home.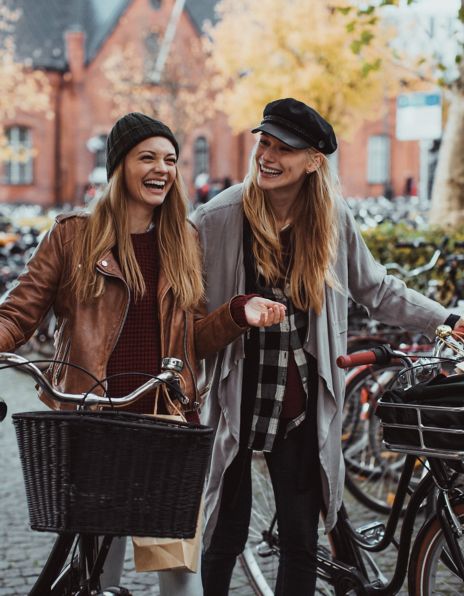 Insure your things with valuables insurance.
What can be insured with valuables insurance?
Some things cost a little more to lose than others. If you have valuable items you are particularly afraid of ruining or losing, it can be a good idea to buy insurance.
Here are some examples of things you can insure
Bunad with silver
Fishing equipment
Photographic equipment
Golfing equipment
Clothing
Mobile phones and tablets
Musical instruments
Jewellery
Sports equipment
Bicycles
Video cameras
Weapons
Norway's most satisfied insurance customers!
Our insurance company Fremtind has been named the customer favourite of the year in 2022 on bytt.no – Norway's largest website for user reviews and customer ratings in personal finance. Fremtind is among the best for customer service and claim settlements according to Bytt.no, which updates results monthly based on experiences from the consumers themselves. See what else makes us best in test for insurance.
Fremtind Forsikring
As a DNB customer, you get insurance supplied by Fremtind Forsikring – one of Norway's largest insurance providers, with extensive experience. You are still a customer of DNB, and should contact us if you want to buy insurance, make changes, make a claim or have any questions.
To give you an offer, DNB will share your personal data with Fremtind. You can see how this is processed in Fremtind's personal privacy statement.