Motorcycle insurance
Motorcycle and lightweight motorcycle insurance.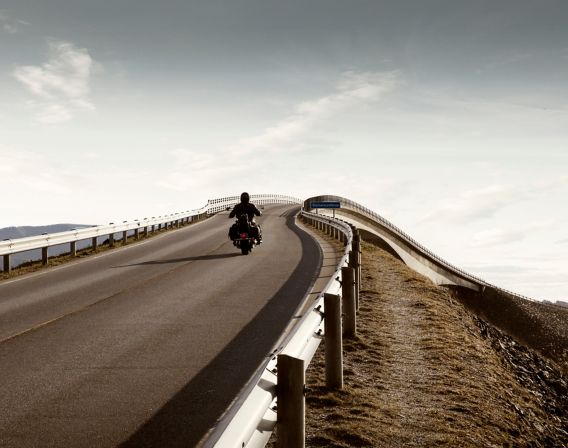 60% starting bonus and maximum 10% no-claims bonus loss in the event of damage

Roadside assistance when you need it

Comprehensive covers a new motorcycle in the event of total destruction
Check prices of motorcycle insurance
What does motorcycle insurance really cost? Let us do the calculation for you. We do a calculation and recommend an insurance policy based, among other things, on the type of motorcycle, the number of users and their ages, whether you have your own garage, and your no-claims bonus. Remember that you can also get a discount on insurance by bundling your insurances with us.
Norway's most satisfied insurance customers!
Our insurance company Fremtind has been named the customer favourite of the year in 2022 on bytt.no – Norway's largest website for user reviews and customer ratings in personal finance. Fremtind is among the best for customer service and claim settlements according to Bytt.no, which updates results monthly based on experiences from the consumers themselves. See what else makes us best in test for insurance.
Has the motorcycle been damaged while parked?
It's a shame when someone damages your motorbike and doesn't report it, but if you have comprehensive insurance, you can rest assured that you won't lose your no-claims bonus if someone else damages your parked motorbike.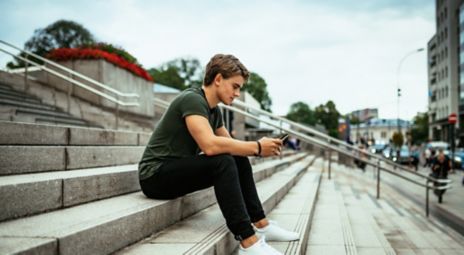 Insurance for lightweight motorcycles
Lightweight motorcycles are especially popular among young people – you get to ride a motorcycle, but it has a lower cubic capacity so it can be driven by a 16-year-old. A lightweight motorcycle is therefore many young people's first encounter with traffic.
Motorcycle insurance also covers lightweight motorcycles. You can easily calculate prices and buy insurance for lightweight motorcycles online.
What does the insurance cover?
What does the insurance not cover?
Are there any limits to the cover?
Where is the insurance valid?
Terms and conditions (in Norwegian)
Get discounts on insurance
Up to 20% group discount on insurance, and an extra 5% if you're in the DNB customer programme.
Compare insurance for motorcycles
When you buy motorcycle insurance, you can choose between Liability, Limited Comprehensive and Comprehensive. You will find the insurance that covers your needs in the table below – from the cheapest motorcycle insurance with only liability cover to extra peace of mind with comprehensive cover.
| | | | |
| --- | --- | --- | --- |
| | Comprehensive | Limited comprehensive | Liability |
| | | | |
| Driver and passenger­accidents | | | |
| | | | |
| | | | |
| | | | |
| | | | |
| | | | |
| Installed additional­equipment | | | |
| Belongings in locked case | | | |
| Driving equipment (helmets, clothing, boots etc.) | | | |
| Recoding of keys in the event of theft | | | |
| Parking damage without no-claims bonus loss | | | |
| | | | |
| | | | |
| | | | |
| | | | |
| Filling with incorrect fuel | | | |
| New motorcycle in the event of total destruction | | | |
| Rental car for up to 15 days | | | |
Use the table as a guide. See terms and conditions for supplementary coverage overview.
Fremtind Forsikring
As a DNB customer, you get insurance supplied by Fremtind Forsikring – one of Norway's largest insurance providers, with extensive experience. You are still a customer of DNB, and should contact us if you want to buy insurance, make changes, make a claim or have any questions.
To give you an offer, DNB will share your personal data with Fremtind. You can see how this is processed in Fremtind's personal privacy statement.