Currency account
Corporate current account for regular incoming and outgoing payments in foreign currency.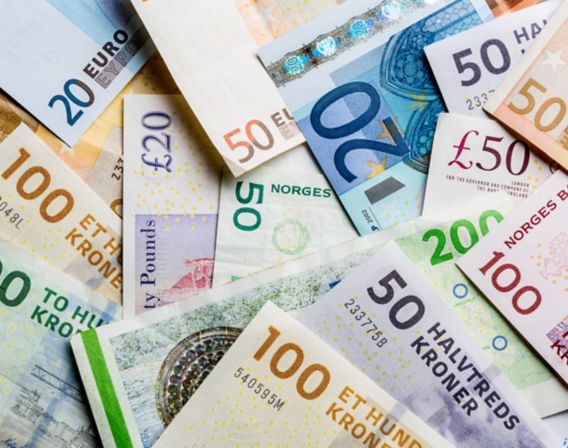 Deposit account in foreign currency

No need to exchange to or from Norwegian kroner

Suitable for businesses with extensive foreign trade
Do you have income and expenses in foreign currency?
A currency account ensures you can receive money in a fixed currency, and you decide when you want to exchange it. You can easily pay for a product in the same currency from the currency account. By choosing when the money will be exchanged, you reduce the risk of losing money on the exchange rate. In the online bank you get a good overview of all incoming and outgoing payments as they're made.
Useful information about the currency account
When you open a currency account it's important to be aware of the following:
The account isn't suitable for cash deposits or withdrawals.
Payment cards cannot be connected to the account
Interest rates on a currency account follow the rate changes in the currency in question. See day-to-day market rates.
Electronic transfers between your own accounts are free for corporate customers. For other payments see the full price list.
The bank credits incoming payments to the account specified in the payment. It's important that you inform your customers which account is being paid from in the individual currency, to avoid unwanted exchanges.
How do I open an account?
Which currencies can I open an account in?
What are the interest rates?