Leisure accident insurance
Show extra responsibility and increase employee satisfaction by having insurance that covers your employees' leisure time.
What is leisure accident insurance?
Leisure accident insurance applies if an accident or injury occurs during leisure time or travelling to or from work. Workers' compensation insurance, which is a legal requirement, covers injuries, incapacity for work and death which occurs during working hours, but most accidents that lead to being incapacitated for work or to death occur outside of work. For many businesses, workers' compensation insurance is therefore not enough.
Product information (IPID)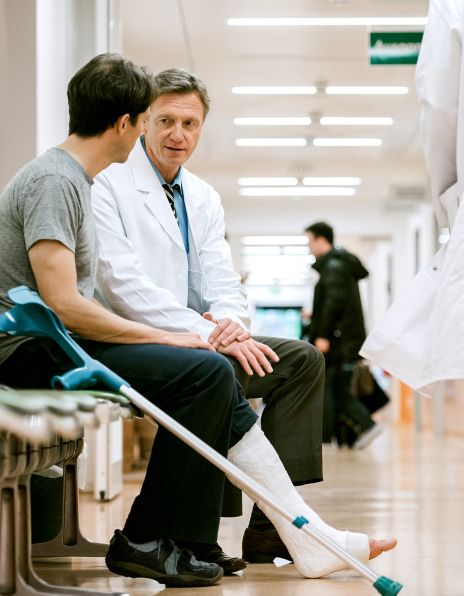 What does leisure accident insurance cover?
Loss of future earnings
Loss of future ability to earn a living from their own work. Also includes loss of income and additional costs. Insurance settlements for loss of future earnings are based on permanent occupational disability.
Compensation for permanent injury
A permanent injury to the body, for example the loss of a hand. Injury compensation is based on medical invalidity.
Loss of provider
Insurance settlements for the insured party's spouse or cohabitant. Child supplements are also paid to dependent children.
Our leisure accident insurance is flexible, and you can add or opt out of individual coverages. You can also increase or reduce the insurance sums according to you own wishes and needs.
Have you suffered from an accident or injury?
How can I report an injury via the online bank?
How can I report the injury without access to the online bank?
Provider of the insurance
The insurance is provided by DNB Livsforsikring AS.