Children's insurance
Insure your loved ones.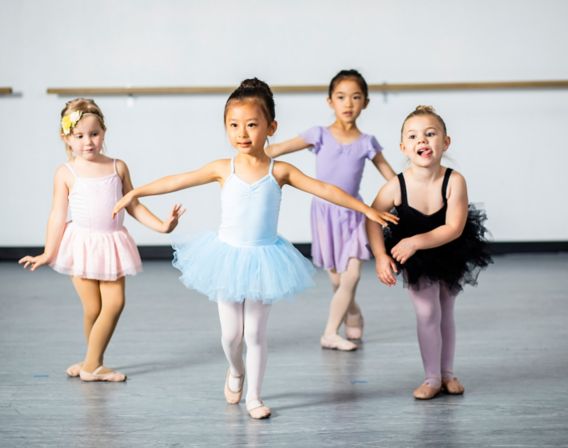 Financial security in the event of illness or accident

Select disability insurance as an add-on

Insures the child's future income
Do I need children's insurance?
In Norway we are looked after by a well-functioning healthcare system. Children's insurance is not about the actual treatment of the illness or accident, but about the time that follows: The insurance makes it easier financially for the child and family if something should happen.
Ensures income, financial security and settlement payments
Children's insurance gives financial security for both the family and the child if the child suffers an accident or becomes ill.
The insurance can be combined with disability coverage to secure the child's income as an adult and avoid a life as a minimum pensioner on disability benefit. Settlement payments are also made for selected illnesses and in the event of accidental injury which results in permanent injury to the child.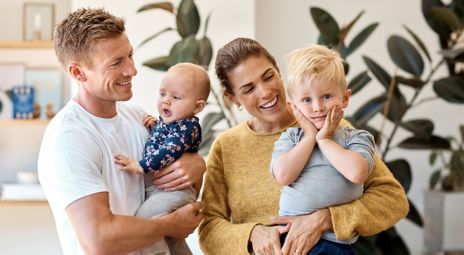 Best in test!
bytt.no selects the best children's insurance every month. Based on verified reviews, our children's insurance has been voted the one that customers are most satisfied with. Our insurance company Fremtind is ranked top for both best claims settlement and best customer service.
See where we score for best in test within insurance, or check the leaderboard for children's insurance at bytt.no.
Norway's most recommended children's insurance
According to verified reviews at bytt.no
24-hour medical helpline
From Dr.Dropin
Consultations with psychologists
For children over 16 years
AV-1 robot at school and in social situations
The child receives a personal robot to stay connected from their sickbed.
What does children's insurance cover?
Permanent injury following an accident
Unemployment benefit during hospitalisation
Travel and treatment costs in the event of accident
Medical helpline and video doctor
Consultations with psychologists
What does the insurance cover?
What does the insurance not cover?
Are there any limits to the cover?
Where is the insurance valid?
Terms and conditions (in Norwegian)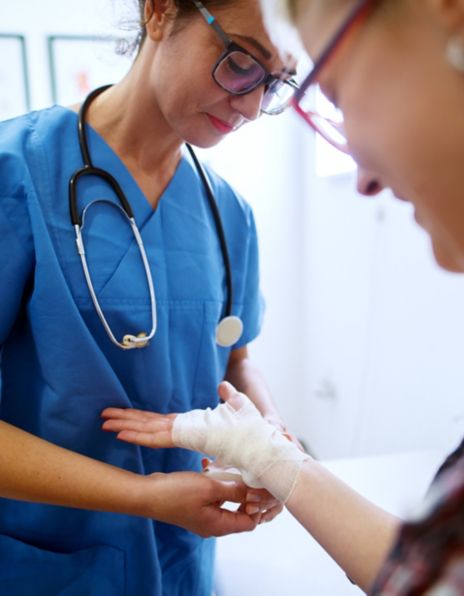 Health assistance from Dr.Dropin
With children's insurance, you get access to health assistance from Dr.Dropin.
Free and 24-hour medical helpline
The medical helpline is a free service for people with children's insurance. Experienced nurses can answer any questions you have about your illness or health.
The service is provided by Dr.Dropin, and is available all year round, at any time of day or night. Call the medical helpline on 21 02 55 77.
Video consultation with doctor and crisis psychologist
When you call the medical helpline, if necessary you will be referred for a video consultation with a doctor or crisis psychologist. Download the Dr.Dropin app and follow the instructions from the nurse.
Digital psychologist
The psychologist service gives young people aged 16 years or above access to five free consultations with a psychologist per year. This can be beneficial for those who are dealing with difficult thoughts, anxiety, stress, or similar.
How children's insurance works
When can I buy children's and youth insurance?
What happens when the child turns 26 and is too old to be covered by children's insurance?
Who should fill out the health declaration form?
I have accident insurance for children. Is that enough?
When can the disability cover become due for disbursement?
What is the basic amount (G)?
Is the child insured before I get a reply about the health declaration?
Do I need to fill out a health declaration form?
How much does children's insurance cost?
Fremtind Forsikring
As a DNB customer, you get insurance supplied by Fremtind Forsikring – one of Norway's largest insurance providers, with extensive experience. You are still a customer of DNB, and should contact us if you want to buy insurance, make changes, make a claim or have any questions.
To give you an offer, DNB will share your personal data with Fremtind. You can see how this is processed in Fremtind's personal privacy statement.