Disability insurance
Protect your finances even if you become ill or injured and are unable to work fully.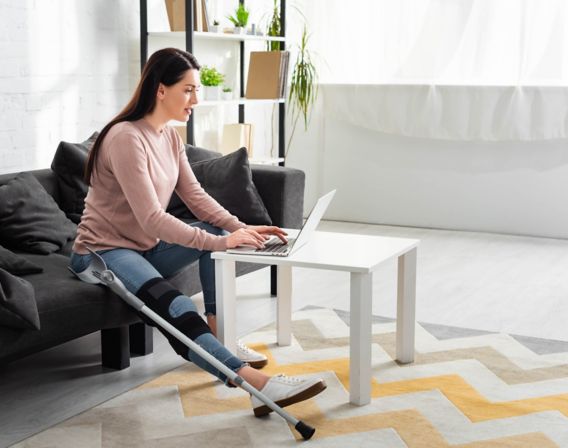 No grading on disbursement: Full compensation from 50% disability

Secure your standard of living

Choose monthly disbursements, a lump sum or both
You must contact us to order or combine with a single payment permanent disability benefit.
What is disability insurance?
Disability insurance compensates you if you become incapacitated for work and cannot work as a result of an illness or accident. Disability insurance can be in the form of a single payment permanent disability benefit, which provides a one-time payment, a disability pension, which provides monthly disbursements, or a combination of the two.
100% disbursement if you are 50% incapacitated for work
There is no grading of the disbursement from the disability insurance in DNB. You can become fully or partially incapacitated for work, but with DNB disability insurance, you will receive full compensation if you are at least 50% incapacitated for work for work for the agreed-upon period. This is how you protect your own finances and ensure that you can maintain your current standard of living without worry.
Do you have any questions about purchasing disability insurance?
Speak to an insurance adviser
Choosing disability insurance
Disability insurance supplements your income from the government and your employer. You can choose between two forms of disability insurance, disability pension and single payment permanent disability benefit, but it is also common to combine these.
Both disability pension and single payment permanent disability benefit provide full disbursements from 50% continuous incapacity for work for the agreed-upon period, avoiding a percentage or graded disbursement if something should happen. It provides independence and peace of mind in a new life as someone who is incapacitated for work.
Disability pension
A disability pension is an insurance policy that provides you with a fixed monthly disbursement until the age of retirement (67 years at the latest).
Coverage for both physical and psychological causes.
Can be purchased when you are between 16 and 60 years old.
When you order online, you can select a sum insured between NOK 20 000 and NOK 100 000 per year. You can also contact us if you require a larger sum insured.
Unless otherwise agreed, monthly disbursements begin after 12 months of continuous sick leave of at least 50%.
The disbursement is in addition to what you are already receiving from NAV (the Norwegian Labour and Welfare Administration) and your employer.
Single payment permanent disability benefit
Single payment permanent disability benefit is a type of insurance that provides a lump sum payment in the event of permanent incapacity for work. You decide how the money will be spent, such as debt repayment or home adaptations and improvements.
It is available for purchase between the ages of 16 and 58, and it expires at the age of 60.
You can choose the sum insured between NOK 100 000 and NOK 1 250 000. If you want a higher sum, we offer up to 3 times the annual salary based on financial information.
If you have been at least 50% continuously incapacitated for work during the period and the degree of disability is considered permanent, the insurance sum is paid out as a lump sum after two years.
The payment is tax-free.
What does the disability insurance cover?
Did you know that…?
More than 9% of all working people between the ages of 18 and 66 are incapacitated for work.
40% of working women and 35% of working men between the ages of 35-65 become incapacitated for work.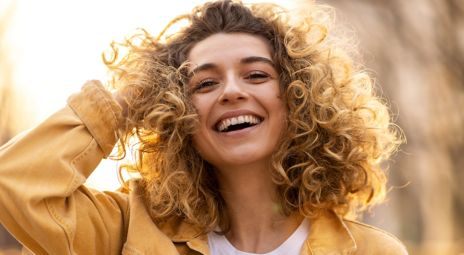 Best in test!
Our insurance company, Fremtind, is best in test for personal insurance according to Bytt.no, which updates results monthly based on experiences from the consumers themselves. We rank highest for customer service and claims settlements. See what else makes us best in test for insurance.
Move your insurance policies to us
We assist you with all practical matters, such as moving insurance policies and cancelling old ones.
See which insurance you need
Your need for insurance changes throughout your life.
Fremtind Forsikring
As a DNB customer, you get insurance supplied by Fremtind Forsikring – one of Norway's largest insurance providers, with extensive experience. You are still a customer of DNB, and should contact us if you want to buy insurance, make changes, make a claim or have any questions.
To give you an offer, DNB will share your personal data with Fremtind. You can see how this is processed in Fremtind's personal privacy statement.