Aksjehandel for bedrifter og profesjonelle kunder
Vi er markedsledende på megling, analyse, ordreutførelse og Corporate Access i Norge.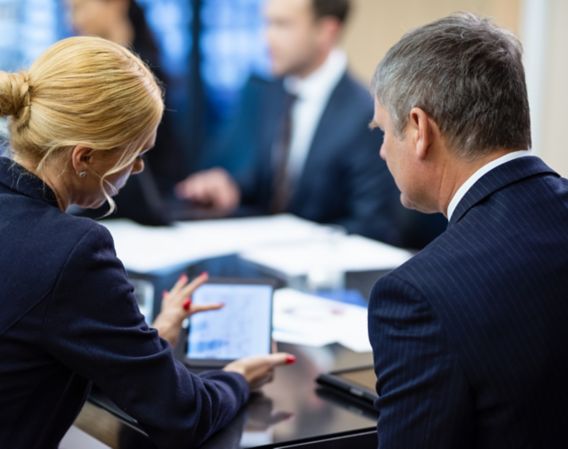 Market-leading brokerage in Norway

Global market access and great investment capacity

Satisfied investors have voted us first place in Prospera for several years running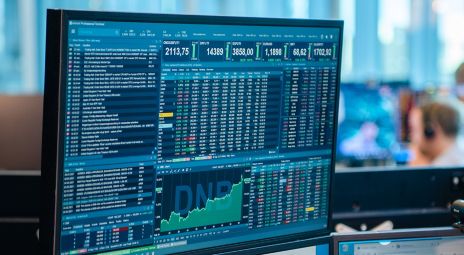 Infront allows you to buy and sell in real time. Try the service free of charge for 14 days!
Would you like to trade shares on behalf of your company?
You need to register your
LEI*
before you can start trading (*Legal Entity Identifier)
Personal equity trading via a broker
We continue to offer personal brokerage services for investors who trade in large volumes (brokerage fee NOK 500). Our brokers provide customised solutions for each individual customer. Helpful advice, in addition to the market's best order execution, ensures secure and efficient trading. Our large volume gives us a good insight into the market, and access to substantial order flow of Nordic shares.
Read more about how we integrate sustainability in our investment advice here.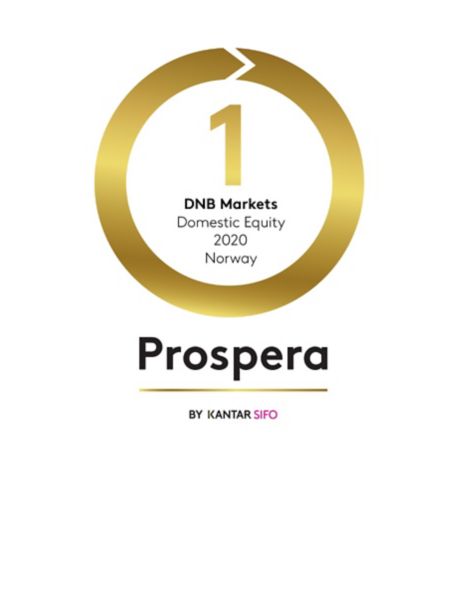 Ledende på Execution Management
Vi er en ledende tilbyder av Execution Management i Norden. Vår globale markedstilgang og handelsinfrastruktur sikrer tilgang på god likviditet og ordreutførelse med lavest mulig markedspåvirkning. Vi tilbyr et stort utvalg av algoritmer, DMA-handel og Care-ordre.
Våre gode handelsløsninger er en av hovedårsakene til at vi i 2022 ble kåret til beste meglerhus på aksjer for åttende året på rad av Prospera. Prospera-undersøkelsen gjennomføres hvert år mot norske, profesjonelle aksjeinvestorer. Investorene sendte oss til topps i samtlige av de tre underkategoriene i undersøkelsen: Analyse, ordreutførsel (Execution Management) og selskapstilgang (Corporate Access).
For mer informasjon om handel ta kontakt med Electronic Execution Service desk på telefon (+47) 23 26 80 80 eller klikk under.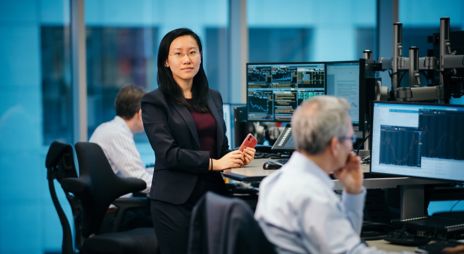 Våre analytikere gir deg det beste investeringsgrunnlaget du kan få. Her ved analytiker Kelly Chen.
Topprangerte analytikere
Våre analytikere dekker totalt ni sektorer og over 200 selskaper i det nordiske aksjemarkedet. Over 40 av analytikerne er globalt tilstedeværende, tett på markedene og selskapene de følger. Analytikerne jobber i team sektorvis på tvers av internasjonale grenser for å gi deg best mulig innsikt. Vi har ni prisbelønte analyseteam - alle topp 3 på Prospera.
Våre satsingsområder er energi, shipping, offshore og sjømat.
Møteplasser for selskaper og investorer
Våre Corporate Access avdelinger i Stockholm, Oslo, London og New York har spesialisert seg på å skape møteplasser for selskapsledelse og investorer. De tilrettelegger og arrangerer møter, roadshows, investorturer, events og konferanser for våre kunder.
En liste over aktuelle events og roadshows finner du innlogget på vår kundeportal DNB Alpha (velg "Events" i toppmenyen).
Equity trading via brokers - Norway
Equity trading via a broker – International
Our prices and terms and conditions
Securities trading is subject to strict rules. We've gathered all our terms and conditions onto one page. Here you will find our obligations as an investment firm. In addition, you'll find information on what you, as a customer, are obliged to familiarise yourself with, and what our services cost.