Equity trading for companies and professional customers
We are the market leader in brokerage, analysis, order execution, and Corporate Access in Norway.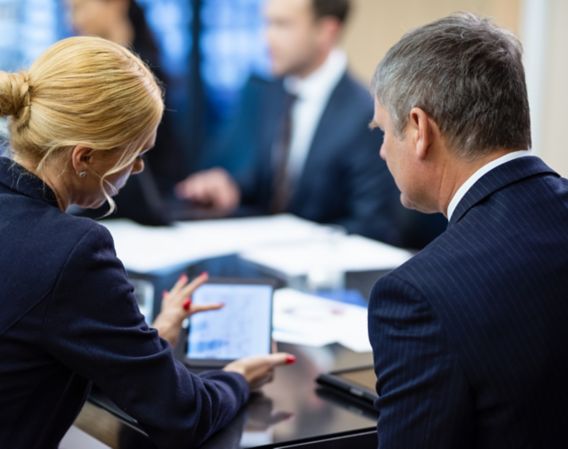 Leading brokerage firm in Norway.

Global market access and great investment capacity

Satisfied investors have voted us first place in Prospera for several years running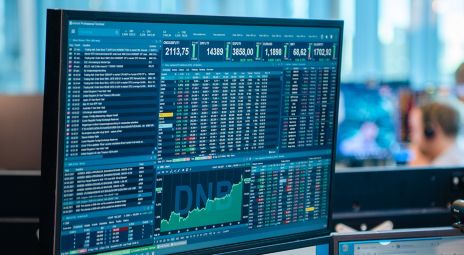 Infront allows you to buy and sell in real time. Try the solution for free for 14 days!
Would you like to trade shares on behalf of your company?
You need to register your
LEI*
before you can start trading (*Legal Entity Identifier)
Personal equity trading via a broker
We still offer personal brokerage services for investors who trade large volumes (trading fee NOK 500). Our brokers deliver tailored solutions for every customer. Good advice where the sustainability perspective is integrated, in addition to the market's best order execution ensures safe and effective trading. Our large volume gives us good insight into the market, and access to large order flows in Nordic shares.
Read more on sustainability in investment advice.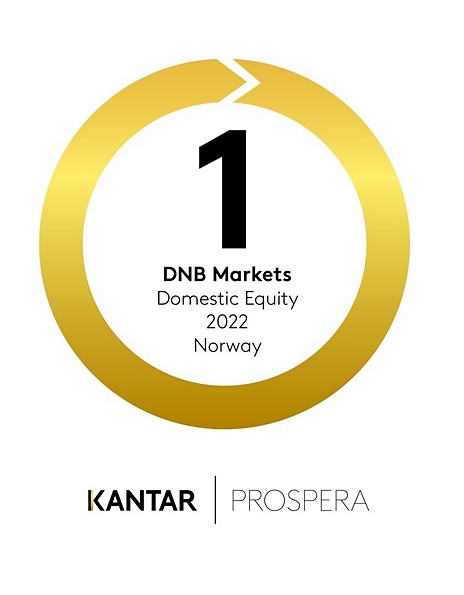 Leading in Execution Management
We are a leading provider of Execution Management in the Nordic region. Our global market access and trading infrastructure ensure access to good liquidity and order execution with the lowest possible market impact. We offer a large selection of algorithms, DMA trading and Care orders.
Our good trading solutions are one of the main reasons that in 2022, we were awarded the best brokerage house for shares for the eighth year in a row by Prospera. The Prospera survey is conducted annually against Norwegian professional equity investors. The investors sent us to the top in all three of the sub-categories in the survey: Analysis, order execution (Execution Management) and company access (Corporate Access).
For more information about trading, get in touch with the Electronic Execution Service desk by phone on (+47) 23 26 80 80 or click below.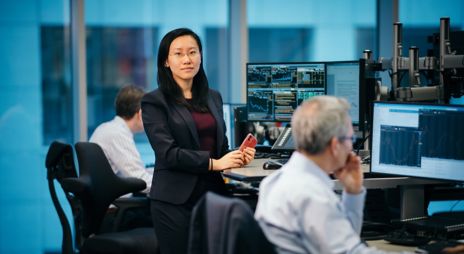 Our analysts give you the best investment base you can get. Here by analyst Kelly Chen.
Top-ranked analysts
Our analysts cover a total of nine sectors and over 200 companies in the Nordic equity market. Over 40 of the analysts are globally present, close to the markets and the companies they follow. The analysts work in a team sector-by-sector across international boundaries to give you the best possible insight. We have nine award-winning research teams – all of them at the top 3 of Prospera.
Our priority areas are energy, shipping, offshore and seafood.
Meeting places for businesses and investors
Our Corporate Access departments in Stockholm, Oslo, London and New York specialise in creating meeting places for corporate management and investors. They facilitate and organize meetings, roadshows, investor trips, events, and conferences for our clients.
You will find a list of current events and roadshows when logged in to our customer portal DNB Alpha (select 'Events' in the top menu).
Equity trading via brokers - Norway
Equity trading via a broker – International
Our prices and terms and conditions
Securities trading is subject to strict rules. We've gathered all our terms and conditions onto one page. Here you will find our obligations as an investment firm. In addition, you'll find information on what you, as a customer, are obliged to familiarise yourself with, and what our services cost.