Infront by DNB
Infront is one of the market's best stock market terminals with real-time prices and online equity trading.
Try Infront free of charge for 14 days!
Infront by DNB is a version of Infront adapted for DNB customers. The solution combines global market data in real time, news, research and online trading on an intuitive platform. Infront gives you access to the financial markets from your own computer.
With your entire workflow on one screen, you can make better and faster investment decisions. Try it free for 14 days and see for yourself why professional users are replacing their older terminals with Infront by DNB.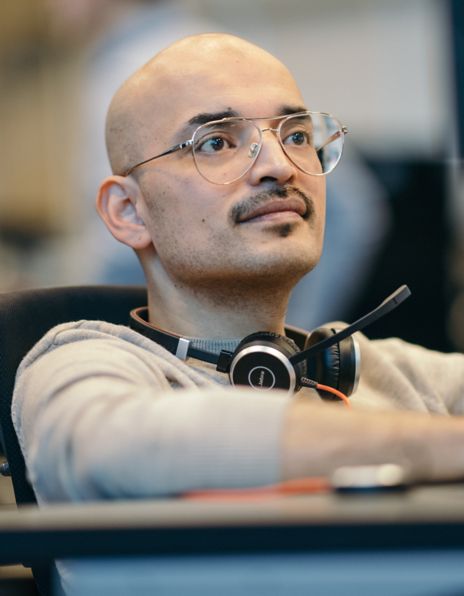 With Infront, you can follow the markets in real time and get a full overview 24 hours a day.
With Infront by DNB, you get the following features:
Integrated trading on 15 stock exchanges
Real-time data from more than 50 stock exchanges with order depth
News, fundamental data and estimates
Advanced graphs with more than 40 technical analyses
Up to 90 days of intraday data, 20 years of historical data and 10 years of brokerage statistics
Advanced portfolio module
Alarm feature in real time
Export of data and DDE links to Excel
Linking of windows
Automatic upgrades to new versions
Flexible installation (can be used on multiple devices)*
*Infront is a Windows-based program and cannot be used on a Mac
How much does Infront by DNB cost?
Infront by DNB is a subscription service which can be customised to your needs. To start with, you can buy a basic package with or without order depth. If you need additional services, these can be ordered as required.
Infront price lists
You will find the prices on Infront's website. To go to their website, click the link below. The prices are shown per month, excluding VAT, but including stock exchange fees.
NOTE: If you execute your trades through Infront by DNB, we refund 10 per cent of the online brokerage fees you pay every month, up to the price you pay for the basic package. The refund is calculated in arrears on a monthly basis and is settled every quarter together with the invoice for the Infront by DNB subscription fee.
Brokerage fee per trade?
You pay the same brokerage fee for trades made through Infront as when using our regular online equity trading service. The brokerage fee you pay depends on your customer type in DNB.
Do you have any questions?
If you are not sure whether Infront by DNB is right for you, or have any other questions, please send us an email with your question to our support team, available between 08:00 and 22:00 every working day.