Equity trading
Through our online equity trading service, non-professionals can buy and sell shares in real time on the Oslo Stock Exchange. You can also trade internationally.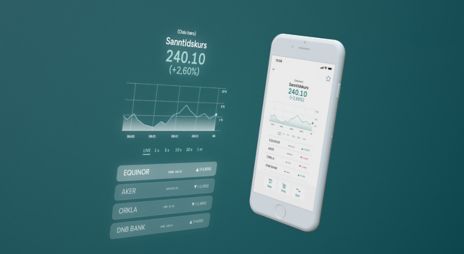 Real time prices and online trading on the go.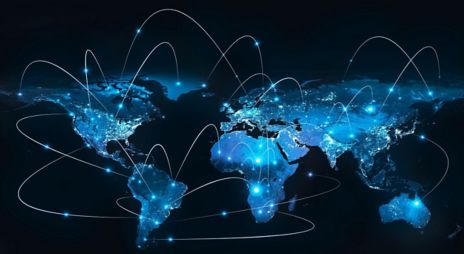 With DNB's unique technology, you are guaranteed the lowest possible price for the shares you want to buy. (III: NTB)
You always get the lowest possible price
With our SOR (Smart Order Router), the price and available number of shares are checked on a number of marketplaces in a fraction of a second. A bit like an ultra-fast price hunting algorithm. Your buy order is filled at the lowest possible price. When you sell it's the opposite, and SOR secures the highest possible price. The brokerage fee you pay can quickly be earned back.
Prospera has named us the best Brokerage in Norway for seven years in a row, thanks in large part to our SOR.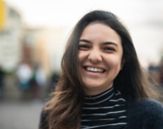 Move your share savings account
With a share savings account at DNB, you get full access to all of your mutual funds and shares in the online bank and in the savings app Spare. If you have a share savings account somewhere else, move it to DNB!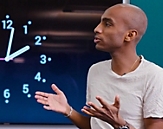 Introductional videos
Brokerage, Real-time, SOR… what do they all mean, and how do you actually buy and sell? We have made a series of introdutional videos that explains and show what it is and what to do.
Alle videos are currently only in Norwegian.
How much does it cost to trade equities?
Free beginners course - in Norwegian
With low interest rates and an increased awareness of their own finances, more and more people are investing in shares and equity funds. Investing in shares is not difficult, but there are a few things you should familiarise yourself with before you get started.
Each month, we run a digital course for our customers. All you need to sign up is a share savings account or a trading account with us, and an email address.
The course is held in Norwegian.
How to buy shares
Click on 'Order equity trading'
Transfer money to a trading account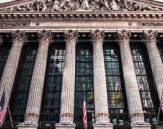 Buy shares on international stock exchanges
In DNB, you can trade on 15 stock exchanges in 13 different countries. Read more about this on our international trading page.