Defined-contribution pension
How much your employer saves for you and what investment choices you make are important for how large a pension you will receive.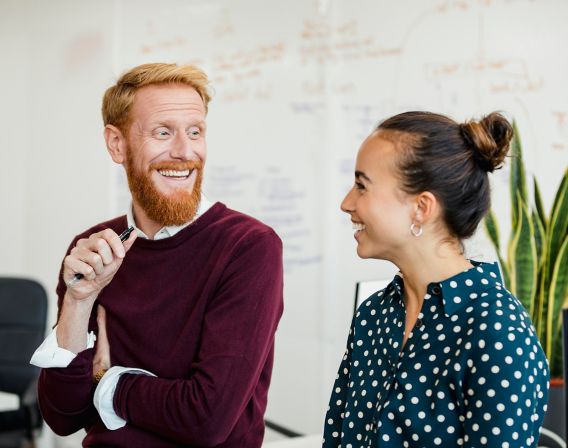 You can switch to a pension profile that is best for you

Full overview of your pension in the Spare app
What is a defined-contribution pension?
The employer saves a percentage of salary up to 12 G for your pension. The payments from the employer and the return you receive on the money saved together constitute the pension from the employer. You decide how to invest the money.
If you leave the company, you will be de-registered from the defined-contribution pension scheme. From and including 01.01.2021, you will receive all your accrued pension on a pension capital certificate, irrespective of how long you have worked for the company.
G - the National Insurance basic amount
This determines how much you receive in a defined-contribution pension:
How much the employer saves for you
How much you are paid in salary
How many years you work
The return you receive on your money
This is how you can influence your defined-contribution pension
The money that your employer saves for your pension is invested in a pension profile that can consist of both shares and fixed-income securities. Your employer puts all employees in the same profile, irrespective of how long they have left until retirement age. You should therefore log in to see your options. The choice you make could have a major impact on how much you receive as a pension.
It costs nothing to change your profile.
Why does a defined-contribution pension become a pension capital certificate?
When you leave a job where you have had a defined-contribution pension, your accrued pension benefits are transferred to a pension capital certificate. By collecting the pension capital certificates in one place, you can save costs, get a better overview and a larger pension.
Consumer economist Silje Sandmæl explains pensions from employers
Own pension account
On 1 February 2021, everyone with a defined-contribution pension was given their own pension account - completely automatically.
Pension provider
The pension agreement is provided by DNB Livsforsikring AS.
Defined-contribution pensions FAQs