Pension capital certificate
Get a better overview of your pension by collecting everything in one place.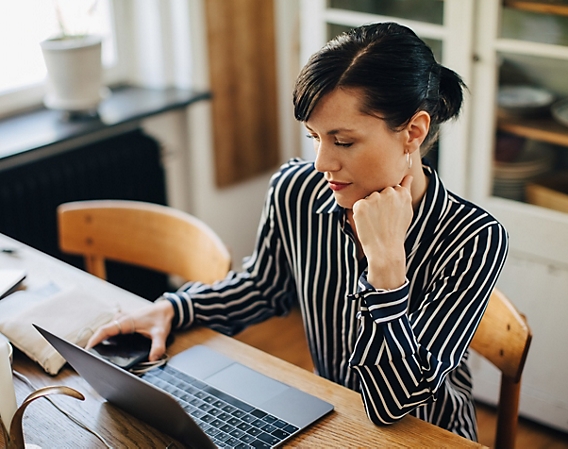 A larger pension when you pay costs in one place

Automatic merging of pension capital certificates

One amount paid instead of many small ones
Accrued pension benefits from previous employers will be moved to your pension account within three months – entirely automatically. If you'd like to move your pension savings into one place right now, you can do this at norskpensjon.no, where you'll also be able to expedite and reserve pension capital certificates for transfers to your pension account.
What is a pension capital certificate?
A pension capital certificate shows the share of pension capital from a defined-contribution pension scheme with a previous employer. If you leave an employer before 01.01.2021 and have worked there for more than 12 months, you are entitled to take with you the amount saved for your future retirement pension. If you left after 01.01.2021, the 12-month requirement doesn't apply and you will receive all your accrued pension, irrespective of how long you have worked for the company.
Why collect the pension capital certificates in DNB?
Have you had several employers? Then it might be a good idea to collect all the pension capital certificates so that you can get a full overview of what you will receive as a pension, get lower costs and disbursement in full when you retire.
We have a good selection of mutual funds and pension profiles that are adapted to your age.
How much does a pension capital certificate cost?
The price you pay for a pension capital certificates consists of an administration cost and a management cost.
The annual administration cost is 1 per cent of the accrued pension benefits, a maximum of NOK 400 a year. The administration cost is charged every month.
The management cost you pay will depend on how you want to invest the money and the current price list in DNB at all times.
See the price list for a pension capital certificates (PDF, Norwegian)
Which mutual funds can I choose for my pension capital certificate?
In the mutual fund selection, you can see which mutual funds you can choose from.
See the mutual fund selection for a pension capital certificates
Pension provider
The pension agreement is provided by DNB Livsforsikring AS.
Terms and fact sheets (In Norwegian only):
Pension capital certificates FAQs
Are you unsure whether you have several pension capital certificates?
On Norsk Pensjon's website you will find an overview of your pension capital certificates.