Accident insurance
Accident insurance protects you financially in the event of accident.
What is accident insurance?
Accident insurance pays for permanent medical disability in the event of an accident with a lump sum you choose. The compensation amount is also affected by the degree of disability. In addition, death is covered for beneficiaries with NOK 50 000, as is treatment by a doctor and dentist in the event of an accident with up to 5% of the insurance sum chosen.
Accidental injury
What exactly is accidental injury? Injury after an accident means bodily har caused by a sudden external and unforeseen event - an "accident". It is important to note that the terms and conditions specify the activities that are not covered because they pose a higher risk of injury, such as hang gliding, skydiving, martial arts and expeditions.
How the accident insurance works
You can buy the insurance when you are between 16 and 70 years old, and it lasts until you have reached the age of 75.
You choose the sum insured yourself between NOK 100 000 and NOK 3 million.
When you order the insurance, you must fill in a legally required health declaration form.
The insurance pays out if a person suffers permanent medical disability as a result of an accident.
The insurance also covers treatment expenses up to 5% of the sum insured.
In addition, death as a result of an accident is covered with NOK 50 000 for beneficiaries.
What does medical disability mean?
The insurance pays out if a person suffers permanent medical disability as a result of an accident. A person who is medically disabled has sustained a permanent injury that limits normal bodily function, such as loss of sight, hearing or a body part.
Medical disability is graded from 1% to 100% according to public rates, and the degree of disability determines how much of the insurance sum is paid out in the event of an injury.
What does accident insurance cover?
What does the insurance cover?
What does the insurance not cover?
Are there any limits to the cover?
Where is the insurance valid?
Terms and conditions (in Norwegian)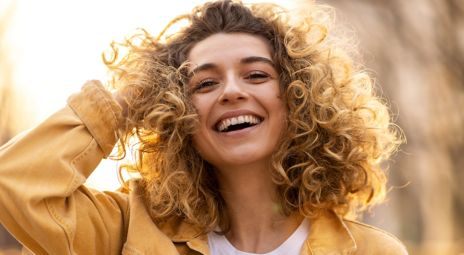 Best in test!
Our insurance company, Fremtind, is best in test for personal insurance according to Bytt.no, which updates results monthly based on experiences from the consumers themselves. We rank highest for customer service and claims settlements. See what else makes us best in test for insurance.
Move your insurance policies to us
We assist you with all practical matters, such as moving insurance policies and cancelling old ones.
See which insurance you need
Your need for insurance changes throughout your life.
Fremtind Forsikring
As a DNB customer, you get insurance supplied by Fremtind Forsikring – one of Norway's largest insurance providers, with extensive experience. You are still a customer of DNB, and should contact us if you want to buy insurance, make changes, make a claim or have any questions.
To give you an offer, DNB will share your personal data with Fremtind. You can see how this is processed in Fremtind's personal privacy statement.