Smart Order Routing (SOR)
In the fraction of a second, SOR trawls innumerable marketplaces to place your order where the shares are cheapest.
You can save significant amounts
You may pay a little more to trade shares with us, but you also get a little bit more. We dare say you can save significant sums by trading with us, compared to trading through operators that do not use SOR or through operators with access to fewer marketplaces.
With DNB, you get automatic access to all marketplaces.
The cost of securing the lowest price?
When you become a customer of our equity trading service, you automatically get SOR as part of the package.
SOR always secures you the best price
Perhaps you are familiar with price comparison services, such as Prisjakt, used for online shopping? In simple terms, SOR works the same way. SOR trawls innumerable stock exchanges and other marketplaces where shares are traded. Within a fraction of a second, your order is placed where the shares you want are cheapest. We fill your order, often from several exchanges, so you get the lowest average price. When you sell your shares, SOR works the opposite way, where the router secures you the highest possible price.
As a DNB customer, you automatically use SOR when you trade shares, on the majority of orders, at no additional cost!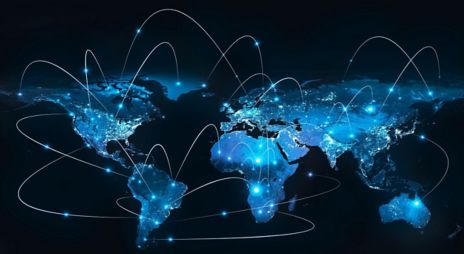 In a fraction of a second, the SOR algorithms trawl all available marketplaces in order to get you the lowest possible price on the shares you want to buy. (III: NTB)
SOR gives you access to the entire market
An ever-increasing proportion of Norwegian shares are now traded outside of the Oslo Stock Exchange. The statistics on OBX shares show that less than half of the trades now go via the Oslo Stock Exchange. The rest of these Norwegian shares are traded via other marketplaces: e.g. Aquis, Bats, Chi-X and Turquoise. As a DNB customer, you also have access to our own marketplace, DNB Systematic Internaliser (DNB SI). If you only buy shares on the Oslo Stock Exchange, there is a high likelihood that you will be paying more for the shares than you need to.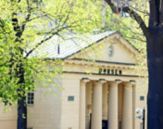 How we ensure the best execution
In DNB, we are obliged to take every necessary measure to get the best possible result when we execute orders for our customers, or when we forward your order to other operators for execution (the 'best execution' principle). SOR helps us fulfil these obligations.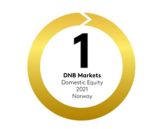 Best Brokerage 2021
Our market-leading order execution technology is one of the reasons we were named best brokerage for the seventh year in a row in 2021. DNB topped all of the three sub-categories in the survey: Research, Execution and Corporate Access.
Our prices and terms and conditions
Securities trading is subject to strict rules. We've gathered all our terms and conditions onto one page. Here you will find our obligations as an investment firm. In addition, you'll find information on what you, as a customer, are obliged to familiarise yourself with, and what our services cost.