Securities lending
Lending shares can solve short-term needs of both lenders and borrowers.
Short trading for retail customers
Summary - shares for shorting
Log in to the online equity trading service (top right). Under market, you will find the list 'Shares available for short trading'
Loaning shares – for short selling
Short selling is a strategy that is used when an investor expects a share to fall in value. In practice, shorting is based on borrowing shares, selling them at the price of the day, in order to then buy them back (hopefully) cheaper, before they need to be returned. If the share price drops you will profit from the trade. However, if the price rises, you will lose money. The potential for loss is theoretically unlimited.
NB! To be able to short, you must first apply for Securities financing.
Short selling carries a very high risk and is not an investment strategy suited for beginners.
Questions and answers about short selling, arbitrage and hedging
Contact our Securities Lending Desk
Lending shares
DNB Markets works as an intermediary between the shareholders who want to lend their shares, and investors who want to borrow shares. Borrowing shares may be required if you have bought and sold a certain number of shares but cannot get the shares you have bought in time to meet your obligations. In that case we can arrange for you to borrow shares in the market to avoid any further delays in the settlement chain.
Shorting, arbitrage and hedging
Borrowing may also be necessary when you want to "short", do an "arbitrage trade" or when "hedging" in relation to share derivative trades. (You will find a more detailed explanation of these strategies below).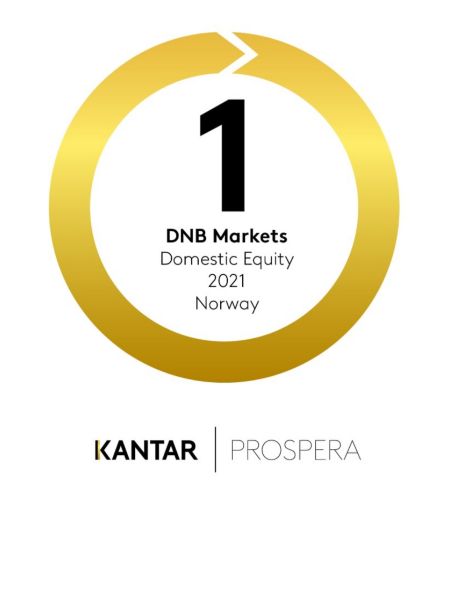 In 2021, DNB Markets was named the best Norwegian brokerage for the seventh year running. Become a customer and get help with buying your first shares.
Benefits of having DNB Markets as your counterpart
DNB acts as a contractual counterpart in all agreements related to loans of securities. This means that the bank acts as the guarantor vis-à-vis the lender(s) and the credit committee-approved borrowers. The advantages for our customers are:
DNB is the contractual counterparty and takes on the counterparty risk
DNB receives security from the borrower in accordance with Finanstilsynet's (Financial Supervisory Authority of Norway) requirements, with daily follow-up/collection of security
Standard agreements approved by Finanstilsynet are used
DNB administers company events
The contractual basis will consist of a standard agreement pre-approved by . Each loan is normally approved separately and is confirmed with a contract note.
Profit from your shares without selling them
You can profit from lending, or leasing, your shares. The compensation is calculated as an annual percentage rate based on the market value of the loaned shares from day to day (Mark to Market). All returns that are due to the borrowed security in the lending period must be compensated for. The price is settled on a monthly basis. The loan is normally agreed to run until further notice and the lender can return the securities when he or she has finished using them.
As an owner, you can demand that the borrowed shares be returned within a regular settlement period.
Borrow shares for "shorting"
Shares are often borrowed by investors who are expecting a drop in the price. They want to use the borrowed shares to "short" them. Shorting means selling a number of shares you have borrowed at the price of the day, in the hope that the price will fall before you have to give them back. Should the share price fall in that period, you will profit from the trade. However, if the price goes up, you will lose money. Shorting carries a high risk and is not an investment strategy that is suitable for beginners.
A borrower's approval is based on a credit assessment made by the bank.
Our prices and terms and conditions
Securities trading is subject to strict rules. We've gathered all our terms and conditions onto one page. Here you will find our obligations as an investment firm. In addition, you'll find information on what you, as a customer, are obliged to familiarise yourself with, and what our services cost.