Shares
At DNB, anyone can trade shares on stock exchanges all over the world.
What is a share?
A share is an ownership interest in a limited company. Examples of well-known companies include DNB, Equinor and Tesla. When you buy shares in a company, you become one of the owners. An owner is called a shareholder. Shareholders can earn money in two ways:
By receiving a dividend if, or when, the company earns money.
by re-selling their shares for more than the purchase price.
Most people invest in shares because they want a higher return on their money than they get in the bank.
How to buy shares
To buy shares, you need to have a customer relationship with an equity trading service. When you become a customer, we will set you up with a trading account and a VPS account. To start buying shares you'll have to deposit money into your trading account. The actual purchase will be executed as soon as you find the share you want in the equity trading service and click "buy".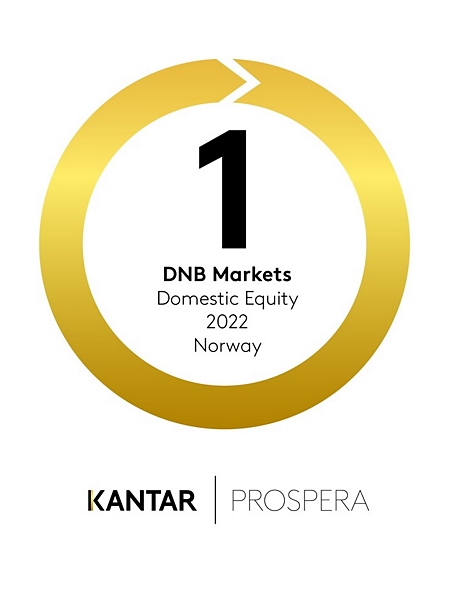 In 2022, DNB Markets was voted best Norwegian brokerage house for the eight year in a row. Become a customer and get help with buying your first shares!
Best brokerage for equity trading and research
Earlier this year, DNB Markets was awarded the Best brokerage company for the previous year for eight consecutive years. The site is conducted in Norway by professional equity investors. The Prospera survey among investors is conducted annually by SIFO Kantar.
DNB Markets went to the top of all three sub-categories in the survey: Analysis, order execution (Execution) and company access (Corporate Access).
Everyone who uses us to buy and sell shares and other securities gains access to our expertise. Regardless of whether you are a private customer or professional.
Check out our equity trading service
Take a look at the demo version of our equity trading service. Get share prices live and see the winners and losers.
Get our recommendations
Do you want to start trading shares, but don't know which shares to invest in?
You always get the lowest possible price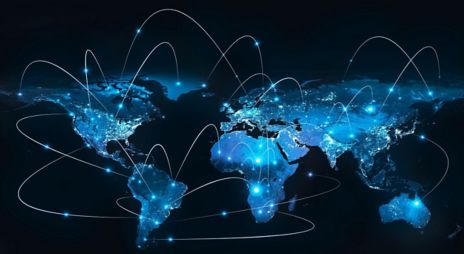 SOR guarantees you the best price whether you're buying or selling shares.
With our SOR – Smart Order Router – the prices and availability of the shares are checked on a number of exchanges in a fraction of a second. A bit like an ultra-quick price-hunting algorithm. Your buy order is then filled at the lowest possible price. When you sell it works in the opposite way, SOR secures you the highest price. The trade fee you pay can be quickly saved.
What are shares and why should you invest?