Car insurance
Select the vehicle insurance that suits you.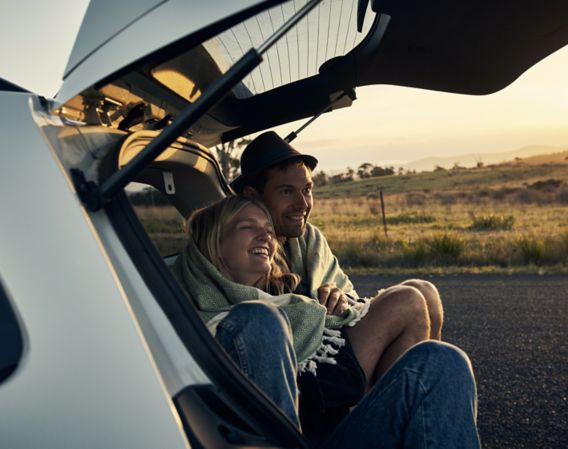 60% starting bonus and maximum 10% no-claims bonus loss in the event of damage

Parking damage without no-claims bonus loss

Roadside assistance when you need it
Choose between Liability, Limited comprehensive, Comprehensive and Fully comprehensive.
We offer four different types of cover for car insurance. Most people choose Comprehensive or Fully Comprehensive which among other things also covers damage to your own vehicle in the event of collision when you are to blame. Limited comprehensive can be an affordable option, especially when the car is older or has a low value. Our cheapest vehicle insurance is the statutory liability insurance.
Has the vehicle been damaged while parked?
One in three dents are parked vehicle damage. It's no fun when someone damages your car without leaving a note on your windscreen, but if you have our comprehensive or fully comprehensive coverage, you can rest assured that you will keep your no-claims bonus if your vehicle is damaged by someone else while parked.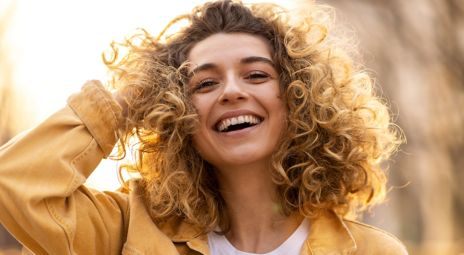 Best car insurance for claims settlements
Customer assessments provide honest information, and every month bytt.no compares reviews by different insurance customers. Based on our customers' feedback, our insurance company, Fremtind, is at the top for vehicle insurance, and scores best of all for claims settlement.
See where we score best in test within insurance, or check the leaderboard for car insurance at bytt.no.
What does car insurance cover?
Check prices of car insurance
What does car insurance really cost? You don't need to pull out your calculator – we'll do the work for you. We do a calculation and recommend an insurance policy for you based on the car's age, model and what we know about it. Remember that you can also get discounts by bundling your insurance policies with us.
Get a more accurate insurance quote
Register how many kilometres you drive per year, your no-claims bonus and whether the car will be driven by people below the age of 23 for a more accurate calculation of the price of insurance.
Compare car insurance
When you buy car insurance, you can choose between Liability, Limited comprehensive, Comprehensive and Fully Comprehensive. You will find the insurance that covers your needs in the table below – from the cheapest vehicle insurance to extra peace of mind with fully comprehensive.
| | | | | |
| --- | --- | --- | --- | --- |
| | Fully comprehensive | Comprehensive | Limited comprehensive | Liability |
| | | | | |
| Driver and passenger accidents | | | | |
| | | | | |
| | | | | |
| | | | | |
| | | | | |
| Glass (windshield, side and back windows, roof) | | | | |
| | | | | |
| Installed additional equipment | | | | |
| Belongings stored in the car | | | | |
| New car in the event of total damage | | | | |
| Car keys in the event of theft | | | | |
| | | | | |
| | | | | |
| Filling with incorrect fuel | | | | |
| | | | | |
| | Extended rental car (up to 45 days) | | | |
| | | | | |
| Mechanical damage (engine, gearbox, driving mechanism, high voltage battery) | | | | |
Get a discount on insurance
Up to 20% group discount on insurance, and an extra 5% if you're in the DNB customer programme.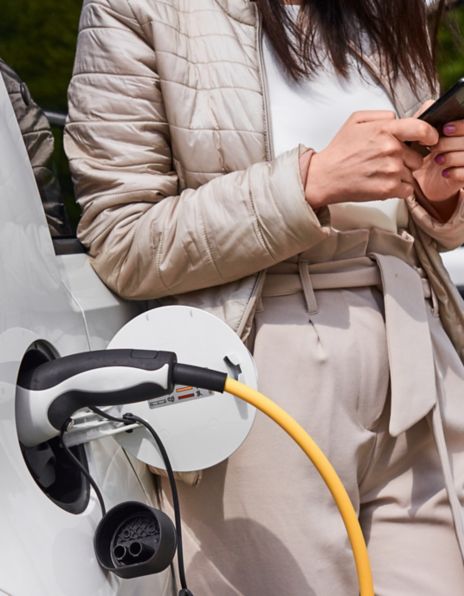 Do I need my own electric car insurance?
Car insurance also covers electric and hybrid vehicles. If you'd like a little extra peace of mind, it can be worth going for Fully comprehensive insurance which also covers your battery pack, charging cable and roadside assistance.
Out of power
Have you experienced range anxiety? If you happen to run the battery down, roadside assistance insurance is nice to have. You get roadside assistance with Limited comprehensive, Comprehensive and Fully comprehensive.
Theft of charging cable
Limited comprehensive, Comprehensive and Fully comprehensive also cover theft of the charging cable for electric cars when the charging cable is being used for charging or is stored in the car.
Damage to the battery
With Fully comprehensive, mechanical damage is also covered in addition to the electric car's high volt battery, the charger and charger plug.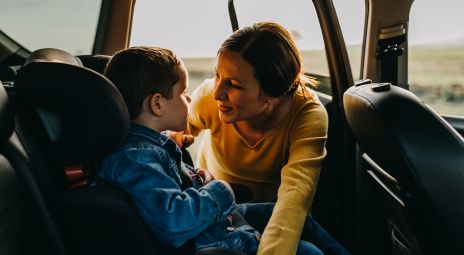 As a DNB customer, you get car insurance from Fremtind – one of Norway's biggest insurance companies, with extensive experience.
Fremtind Forsikring
Our insurance company is called Fremtind Forsikring. Although Fremtind provides the insurance, you are a customer of DNB. Therefore, you should contact us if you have any questions, need help or need to make a claim.
. In order to give you an offer, calculate the price and buy insurance, DNB will transfer you personal data to Fremtind. You can read more about how Fremtind processes personal data in Fremtind's personal privacy statement.