(1.3.22) With immediate effect, we have stopped all trading of shares in Russian companies and instruments with underlying exposure to Russian companies.
International Shares
Through our online equity trading service, you can buy and sell international shares registered on a total of 15 stock exchanges in 13 countries.
Sanctions against Russia
(1.3.22) With immediate effect, DNB Markets has stopped all trading of shares in Russian companies and instruments with underlying exposure to Russian companies.
This is a result of the comprehensive sanctions that have been imposed upon Russia.
We must also make you aware that trades involving securities in Russian companies that have recently been made, but have not yet been settled, may ultimately be cancelled.
Prices for international online trading
Trades in the US: 0.10% min.
$10
Applies to the Basis price group. Prices vary for the different stock exchanges for which we offer online trading.
Four things you need to know about international trading
To trade international shares or other securities, you need to sign a separate agreement with us. You will find the international trading agreement under the 'My profile' tab when logged in to the equity trading service.
To trade outside of the EU and EEA you must have a regular equity trading account. You can only hold tradable shares on an approved stock exchange.
Shares on international stock exchanges are nominated in different currencies to Norwegian kroner (NOK). As a rule, we will exchange your currency exposure when the trade is completed. All transfers against your account will be made in Norwegian kroner.
DNB Markets has one of Norway's largest currency exchanges, and therefore offers very attractive exchange rates when you trade international shares through us.
You'll find a summary of the stock exchanges you can trade on under FAQs further down the page.
How to order international equity trading
Log in to DNB's online bank
Click on 'Securities - international'
Do you own Gamestop or any other US shares?
We get a lot of questions about US shares, and Gamestop especially. We have therefore put together some useful information for you.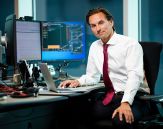 Are you looking for research?
Read our respected analysts' recent research and recommendations. Maybe you'll find something you see potential in.
Questions about international equity trading
Which foreign stock exchanges can I trade on?
When do the foreign stock exchanges close?
How is settlement done on foreign stock exchanges?
Which type of order can I place on foreign exchanges?
How does foreign exchange work when trading?
How can I use my voting right at Annual General Meetings (AGM) in the US?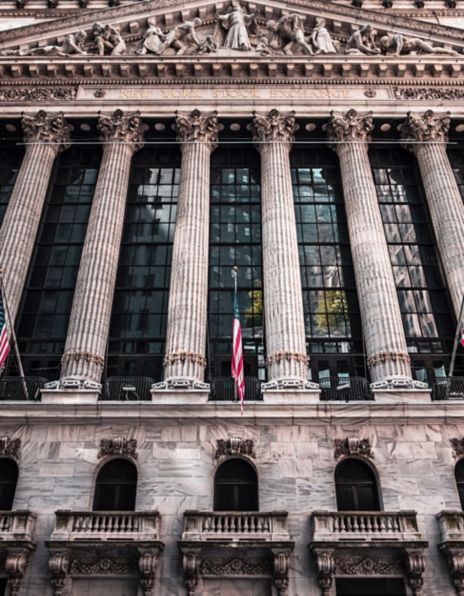 Using our equity trading service, you can buy shares in a number of countries, including the US
Trading international Exchange Traded Funds (ETFs)
ETFs are an especially suitable investment tool for Norwegian investors who want to invest outside of Norway, but who are not familiar with individual shares in international markets. ETFs combine the advantages of an index fund, while not incurring high fees to buy, manage and redeem them. ETFs are traded like ordinary shares, and you only pay normal brokerage fees when buying and selling.
To trade international ETFs, you must be a customer of our online equity trading service and be registered for trading on international stock exchanges.
Our prices and terms and conditions
Securities trading is subject to strict rules. We've gathered all our terms and conditions onto one page. Here you will find our obligations as an investment firm. In addition, you'll find information on what you, as a customer, are obliged to familiarise yourself with, and what our services cost.